Today is January 28, and it's special because I have completed one year of transforming from a student to Ninja at Dazeworks but with the same learning spirit. I am thankful to Dazeworks for nurturing me and giving me so many opportunities to learn, grow and share..
When I joined Dazeworks, I was in my last semester of B.Tech and Dazeworks generously extended the opportunity to balance my work and studies.  My Dazeworks journey started off as a Trainee alongside amazing mentors who taught us (me and my MIET gang) many domains in Salesforce. I am thankful to all of them for helping me get the basics of Salesforce right, the first time.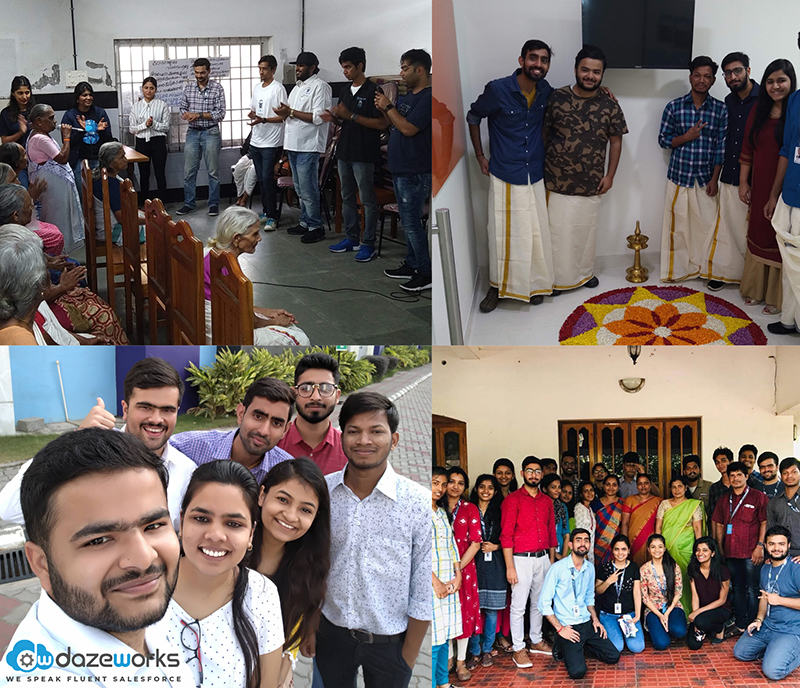 I vividly recall my first meeting with Shiv(Chief Ninja) at Dazeworks. I had met Shiv many times before at Salesforce meet-ups and events. But this one was super-special. My first job and here I am with the Salesforce Superman – Shiv. What started off as a casual conversation, quickly turned into an invitation to join him for a client meeting. I was blown away by the prospects of meeting and discussing complex business problems and how to spin some Salesforce magic on these with top guns of a flourishing organization. .

Yes, I was pitching!

I rushed back to share my experience with my friends at college and not to my surprise, they too were blown away. But it didn't end there. What followed was an year-long Salesforce awesomeness, continuous learning and unmatched support from Dazeworks. I got hands-on opportunities on many clouds like Sales, Service, Community, Health Cloud, Einstein Analytics. Because of such exposure to Salesforce, I became Salesforce Analytics Champion and Quip Champion in the first attempt.

My journey at Dazeworks wasn't limited to just work. I had the opportunity to volunteer at umptene 1% Pledge initiatives and give back to the community and be a part of the wonderful work done by some of the non-profit organizations here at Kochi.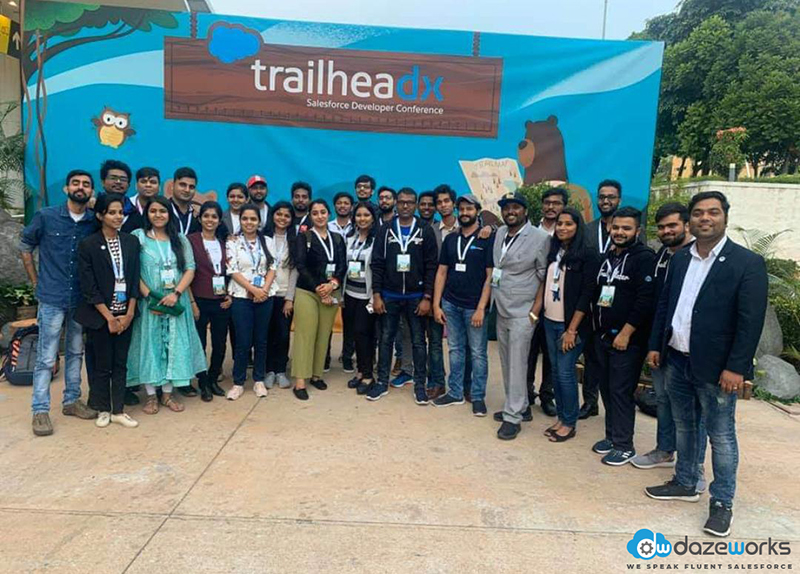 This one year at Dazeworks, I saw some affectionate farewells and also was part of some super thrilled parties. I am really grateful to all my super – amazing mentors who continue to guide me both personally and professionally and colleagues who were with me in all ups and downs. When the organization believes in Quality over Quantity, excellence is bound to happen.. And I confidently say that I am working with Best Minds in Salesforce and I am one of them!