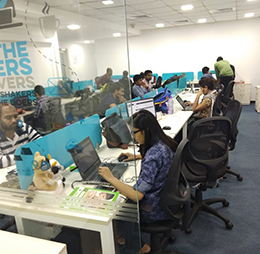 Ideas Over Hierarchy
We give our team consistent ways of opening up - be it on ideas or on ways to improve. We champion the best ideas, irrespective of where they come from.
Be Curious
If you are unsure of something, the best way forward is to ask too many questions rather than not ask enough. There is always something out there that you do not know yet.
Enjoy the Journey
We give our heart and soul towards evolving a company culture that lets people be at their best, share similarities and celebrate differences.
Giving back to the Community
At Dazeworks, growth is not just the numbers, but is also reflected in our sustainability and social responsibility initiatives. through the Pledge 1% initiative.