If you are new to Pardot the first thing you see after you log in is a Dashboard as shown below: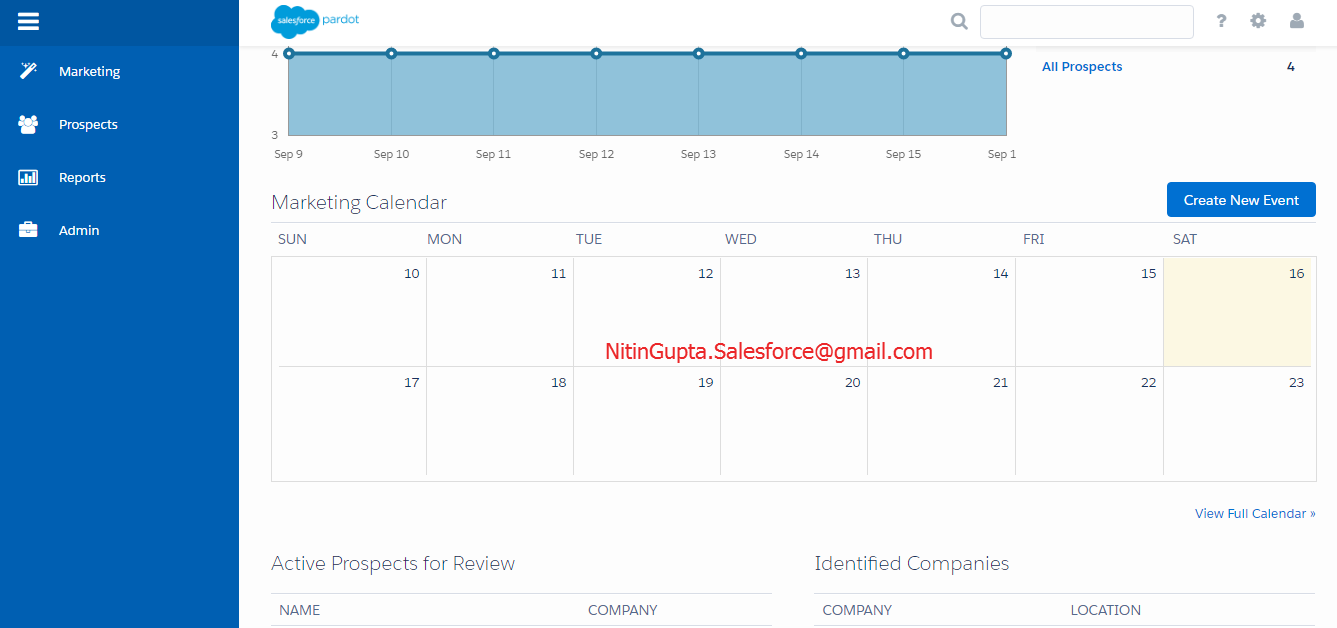 Before we go further let us talk about what Pardot is:
Pardot is a B2B, all in one marketing automation tool by Salesforce. Let us dive into it so that we can understand it better. Pardot is a digital platform to grow your business, where it helps to analyze your Customer Relationship Management (CRM) system.
It reduces tension between the Sales and Marketing team and concentrates on generating revenue. It is very important to know which lead is hot and which is not. Pardot helps the sales team to identify which prospect has the highest lead score and is ready to be converted. As you see in the above image there are four tabs: Marketing, Prospects, Reports, and Admin.
We often hear the word 'Prospects', so, let us discuss two important keywords, Visitor, and Prospects.
A visitor is someone who visits your website and does not provide any info.
Prospects is a visitor who visits your website, fills the form and successfully saves it.
WHY Pardot Forms?
Pardot forms are important due to the following reasons:
Pardot forms help in converting a visitor to prospect.

In Pardot forms, Email Field is required which validates the email address.

They can be added to web pages and submitted on your web pages.

Their standard and custom fields can be added and you get instant results.

The visitor can be directly added to the email subscription list while submitting the Pardot form.

Pardot forms replaced Web to Lead since it is easier to manage from the back-end.

Pardot Form shows 'Thank you' content just after a form is submitted.

With the cool feature of Pardot progressive profiling which converts long forms to short and conditionally displays a form field based on previous field completion on other forms.
Conclusion:
Pardot is a powerful B2B marketing automation tool, and Pardot Forms are a great way of collecting information which helps you turn visitors into prospects. It also sends autoresponder emails to the prospect which helps to keep the conversation going. Reach out to us if you find any difficulty in setting up Pardot.