Salesforce Partner: Which One is Right For Your Career?
minutes read
Between 2019 and 2024, Salesforce is likely to create approx 4.2 million jobs in its ecosystem. It is a great time to start thinking about a career in one of the most exciting industries today. Whether you are starting your career or switching domains, you don't have to worry about entry barriers with Salesforce. If you are willing to invest time and dedication, you can easily reap the benefits of Salesforce's booming economy. And in this blog, we cover everything that you need to know about Salesforce career options and choosing the right company to work with. 
Salesforce Career Options
A career in Salesforce opens the door to a myriad of attractive opportunities. From sales, and marketing, to commerce, and non-profit, expertise in Salesforce can provide employment opportunities in a wide range of industries. Below are some of the popular career options that you can pursue in this ecosystem.
Salesforce Administrator
Salesforce administrators' primary role is to help users make the most out of  Salesforce. They work closely with stakeholders to lay out requirements and customize the platform. Clients depend on Salesforce administrators to maintain the platform, make it easy to use, and stay up to date on every aspect. These professionals act as a bridge between users and technology.
Salesforce Developer
Salesforce developers are programmers who develop applications across different Platform as a Service (PaaS) platforms. They configure and customize the Salesforce platform aligning with the needs of clients. These professionals utilize OOTB, Apex, Flow, Process Builder, Triggers, LWCs, and other resources to fulfill their tasks. 
Functional Consultant
A functional consultant means a professional who knows the system in and out. This does not merely involve understanding what is to be done, but also recommending industry best practices to clients. A functional consultant creates a Functional Design Document that includes requirements for the team. Furthermore, these professionals suggest ways to continuously improve the document based on evolving practices. 
Tech Specialist
Clients need someone who holds deeper technical knowledge of how things work, and this is where tech specialists play a vital role. A tech specialist is someone who holds expertise in integration, LWS, CPQ, EPC, etc.
Business Analyst
Salesforce business analysts focus on customer relationships. These professionals work closely with the IT team to extend technical solutions to problems. Business analysts are a bridge between stakeholders and IT professionals. Additionally, they document the research, analyze and review the requirements, and test and deliver solutions accordingly. 
Salesforce Architect
A Salesforce architect is a leader and advisor who collates with stakeholders to design an architecture for solutions to various business problems. These professionals translate the needs to technical objectives and create proofs of concepts that the team can follow through.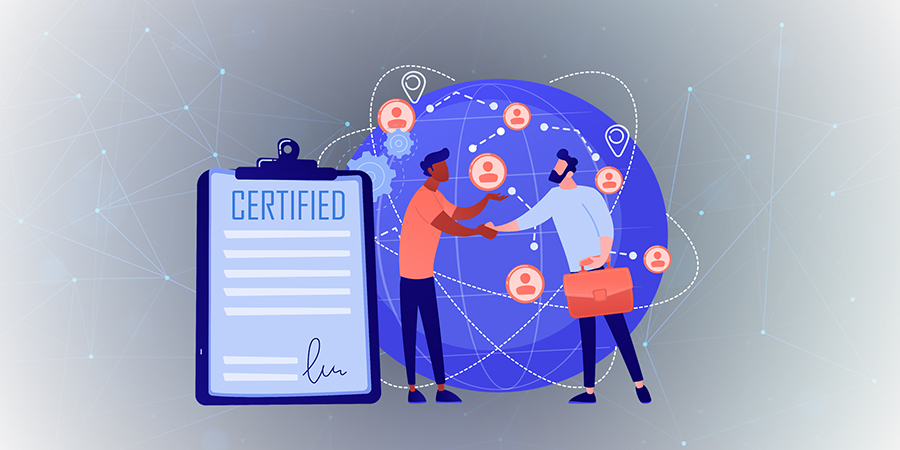 Which is the Right Salesforce Partner For You?
To build a solid foundation for your career, working with the right Salesforce partner is imperative. Let's look into the three types of Salesforce Partners:
System Integrators or SIs
System integrators are partnering consultants who execute the Salesforce integration into the existing system. Integration involves connecting various applications with the system, allowing Salesforce and the latter to work together efficiently. If your knowledge and expertise lie in Salesforce technicalities and product clouds, then SIs are an ideal option for you. 
Independent Software Vendors or ISVs
Independent Software Vendors or ISVs are the partners developing application-specific software to integrate with Salesforce. They sell their products to existing Salesforce customers and can be found on the AppExchange. If you are interested in creating something unique that is not a part of the Salesforce catalog, ISVs are perfect for you. 
Product Development Outsourcers
Product Development Outsourcers are partners who extend their industry knowledge base and expertise to support ISVs to develop applications for their customers. They understand how the Salesforce platform works and can cater to the needs of various businesses. With these partners, you have the opportunity to work on versatile application development projects for different clients. 
Be Aware Of The Company
Another important step in finding the perfect Salesforce Partner is researching the company.  And there are plenty of ways you can do that. For instance, if a company is a Salesforce partner, it is on the AppExchange. Therefore, start your company research from there. 
The platform allows you to search for the company based on various filters or keywords such as location, year of establishment, certifications, reviews, and many more. Consider the number of projects they have completed and the reviews left behind by the clients. These factors help you to figure out the kind of expertise and the team you will be working with in the future. 
A company's website has tons of informative sections including About Us, Our Team, Testimonials, Clients, Case Studies, and Careers. These sections allow you to gather information about the company, how they work, and its clientele. Other platforms where you can collect company information include Glassdoor,  LinkedIn, and Google.
Ensure Your Certification is Valued
Salesforce partners welcome certifications as they help hire the right talent and add credibility to customer conversations. Some partners will support your certification journey by paying for your certification. Some may also give you a monthly bonus based on the certification you hold. Being a part of a company that provides and encourages regular training and development will pave the way for better career opportunities. 
Look For Transparent Onboarding Process
Unfortunately, many people join companies without a proper onboarding process and are left to figure things out on their own. It is challenging for professionals to grow in a work environment without the proper guidance of their hiring manager. Make sure that you communicate with them, and be aware of the expectations and management ways before accepting the offer. This is your time to ask about the onboarding process, the milestones, mentorship program, reporting duties, etc. 
Ensure there is a Clear Growth Pathway
Merely possessing a certification is not a surety for career advancement; it's important to be a part of an environment that allows you to take on new responsibilities that continue to pique your interest. Ensure that you specify your career goals during the interview and understand how the company can support them. 
Being a Salesforce certified professional opens doors to many lucrative job opportunities. However, embarking on a new professional journey is always overwhelming and exciting. But thorough research and interviews ensure that you are a part of a good team where career growth is valued.