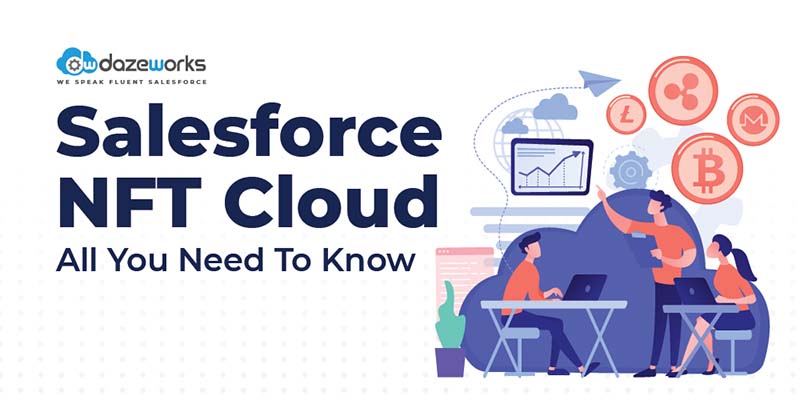 Salesforce NFT Cloud- All You Need To Know
minutes read
Whether it's Salesforce's way of getting into a soaring crypto market or actual customer demand, the company has announced the launch of NFT Cloud. Since the concept was introduced in mid-February, there has been a lot of buzz. According to Salesforce, 'It's the turn to the future.' In this blog, we will tell you everything you need to know about Salesforce NFT Cloud and let you make an opinion.
What is Salesforce NFT Cloud?
Salesforce NFT Cloud is a non-fungible token marketplace. The open platform will allow users to mint and transact in NFTs. While it is in the closed pilot, the company plans an official launch in October.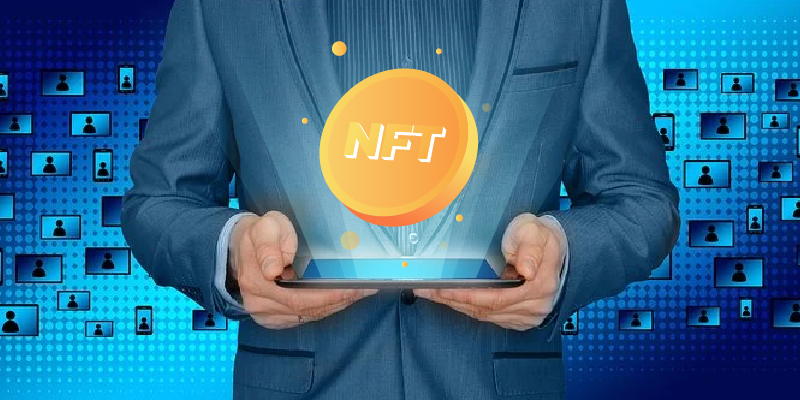 How Does NFT Work?
NFTs are blockchain agnostic in that they can be built on different blockchains. They are created from digital objects that can be used to signify tangible and intangible products. The unique data makes it easier to verify the owners and creators and facilitates a seamless transfer process. Furthermore, the creator draws a smart contract that entails every detail of the transaction such as purpose, royalties, validity, etc. 
What is a Smart Contract?
Smart contracts make digital transactions secure and authentic. These programs run on blockchain that automates the agreement execution process to keep all the participants on the same page. The statements of each party are written in codes and a series of computers perform actions when predetermined actions have been confirmed. 
What is the Goal of Salesforce NFT?
Digital files can be easily copied and distributed across various platforms. Subsequently, it can be difficult to track the original owner; this is where NFT brings transformation. FT Cloud is a digital asset that includes tons of information recorded on the blockchain. 
Once NFT is minted, it can be owned, traded, and sold. And, since it was on a public ledger, you can see the ownership history easily.
Key Features of NFT Cloud
Salesforce NFT Cloud comes with tons of features including:
Fully Independent Ecosystem –

NFT Cloud is an independent ecosystem with an array of features. The platform has an in-built NFT exchange, which provides one-click trade. The company has ensured that you don't have to rely on any third-party solution when using Cloud NFT. 

Multi-Chain NFT Aggregator –

The platform allows cross-chain NFT minting, offering access to various blockchain ecosystems within OpenSea. You can create and share your NFT for free and later sell it on the selected platform without any cost. 

Simple Yet Powerful UX –

Free Trading Experience – NFT's free trading experience is one of its key attractive features. The integrated custom API allows you to design, mint and trade NFTs without gas fees. This is because you are trading within the platform, thereby improving the trading experience. 
How Does Salesforce NFT Offer Sustainability and Trust?
There were lots of debates on how the platform is going to ensure sustainability and trust. And for that Salesforce has taken some initiatives such as:
The pilot program is integrated with Net Zero.

It has an automated carbon emissions calculator that allows users to buy carbon credits to balance the emissions. 

NFT Cloud provides customers with sustainable blockchain options. 

It has collaborated with sustainability leaders worldwide.

The presence of a smart contract will add to the security quotient.

There are reliable third-party vendors on boards to check the risk associated with crypto wallets.

All the transactions will be executed from the brand's website to ensure an authenticated and secure check-out experience. 
Salesforce's NFT Cloud pilot launch aims to create new communities by providing an element of ownership. With trust and sustainability as its foundation, NFT cloud has entered the market with a goal. The company has gone into this with a lot of thought and research and it will be exciting to see what the future holds.