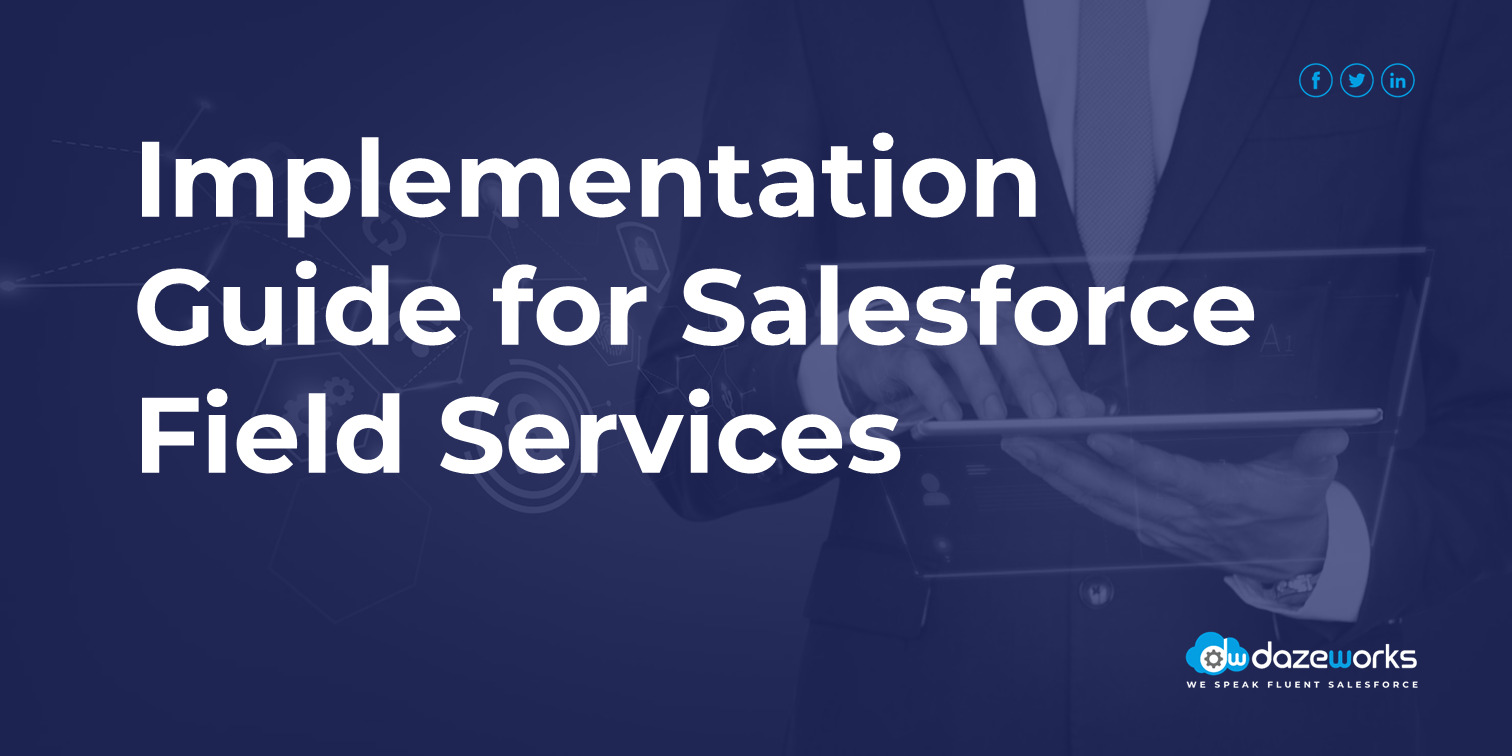 Implementation Guide for Salesforce Field Services
minutes read
Salesforce Field Service in its simplest form makes the adoption of digital transformation easier. Owing to this solution, your team can stay connected to tasks that require regular field visits or technical support in real-time. The comprehensive features of Salesforce Field Service pave the way for efficient workforce management. And in this blog, we'll delve into how you can maximize the output from this solution with the proper implementation.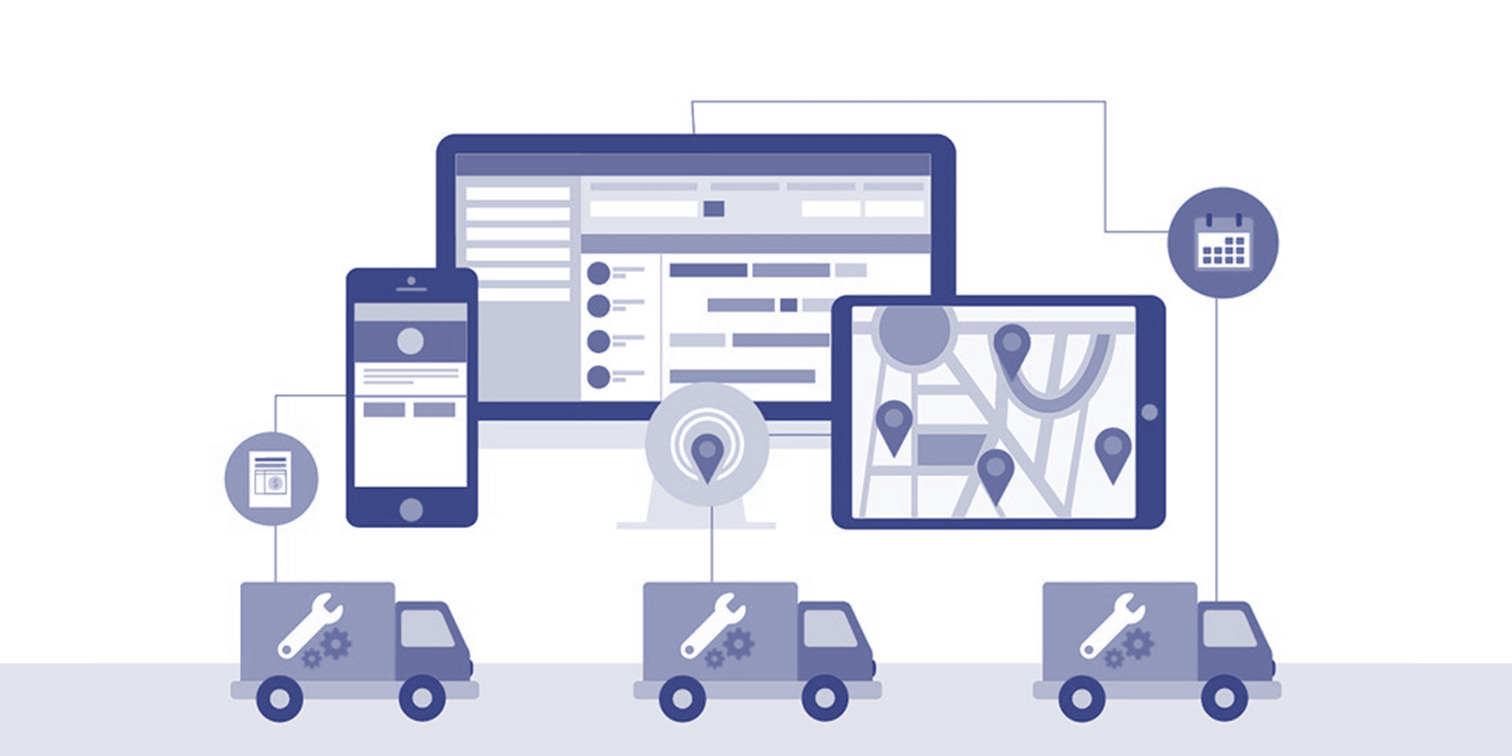 What is Salesforce Field Service?
Formerly known as Field Service Lightning, Salesforce Field Service is a field solution offered by Salesforce. It facilitates team collaboration in real-time, remotely or on-site to deliver an integrated view of workforce management. The Salesforce Field Service platform focuses on placing the right remote employees in the right place at the right time to meet customer expectations. The Primary features of Salesforce Field Service include:
Field specialist monitoring and management

Creating and managing work orders from cases

Vehicle tracking

Route optimization

Job-status real-time updates

Time tracking and logging

Knowledge and asset management

Invoicing and payment processing

Inventory management

Regulation compliance management
The Right Strategy to Implement Salesforce Field Service
Outline the Process
Before getting started, there are some questions that organizations need to address. Creating an outline of the entire process will help identify and address critical questions prior to the implementation. Here are some key questions that you must ask yourself while creating the outline:
How are you organizing and managing service techs? What mobile platform do you use?

What are the key challenges of your existing process? What are the main upgrades you are looking to install?

Are you shifting from an existing field service management platform? What processes are developed for that platform and do they need to be retained?

Do you plan to integrate Field Service with an ERP or external system?

Do you already have connectors? Do they meet the integration requirements?

What are the important metrics you should track?
Define the Journey of the Customer and Field Service Agent
An application like Salesforce Field Service can enhance the existing workflow. To bring in innovation, you must rethink how the solution will interact with the end user. The aim of the service agent is to make sure everyone is working in unison. If you are not able to align the field service personnel to the buyers' journey, you'll not be able to leverage the optimum outcome. 
Make the Most of Real-time Analytics and Visibility
Real-time data is one of the powerful capabilities of Salesforce Field Service and you must harness it right. Along with witnessing real-time operation, you'll also have access to valuable data and statistics. There are tons of analytics features that allow you to quickly identify pain points, and strong aspects and generate accurate inventory estimates.
Predictive Intelligence and Performance Metrics
Predictive intelligence helps in automating the categorization and routing the issues to the resolution team. It can also assist in empowering technicians with AI-powered knowledge to solve issues faster. The capability to identify primary failure points and timelines will reduce service costs, generate revenue opportunities, and improve customer satisfaction. 
Furthermore, you must determine the key performance indicators which will correspond to your objectives and which FSL features assist in achieving those goals. Since you get what you measure, you must start with these key metrics at the onset of the project to ensure that architectural decisions are aligned from the beginning. 
Consistent Improvement
The scalability provided by the Salesforce Field Service platform is another valuable feature that organizations will enjoy. Salesforce Field Service will improve and scale in alignment with your business process, product changes, and employee turnover. To properly manage and evaluate strategic organizational goals, you must keep your goals, data, and people aligned. Furthermore, you must make sure that all stakeholders are aware of the updates and modifications needed on the Salesforce FSL app. 
Mobile-First Strategy
Field professionals must have constant access to all vital information to perform their services efficiently. You can provide this access through the mobile application. It will allow your agents to better manage their workflows and be more responsive. Additionally, with mobile applications, agents can focus on high-priority notifications such as insights, repeated alerts, key metrics, and knowledge articles. 
Considering the offerings of Salesforce Field Service, the possibilities for creating a custom field service implementation are endless. And with an extensive understanding of business and service processes, a bespoke Field Service implementation can offer incredible value to your business and customer relationships.