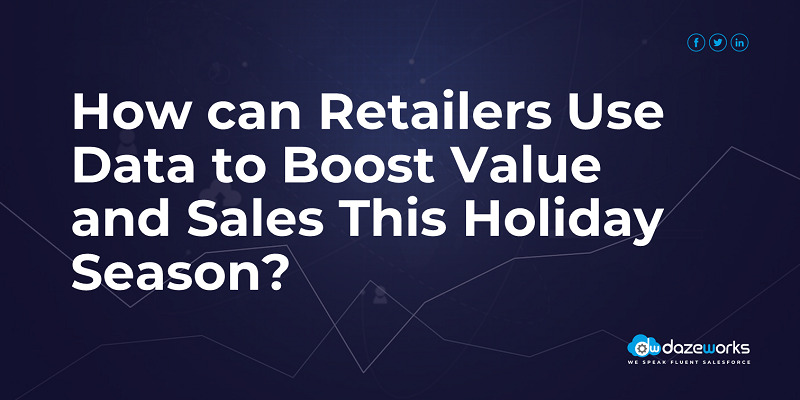 How can Retailers Use Data to Boost Value and Sales This Holiday Season?
minutes read
Every year the holiday season marks the beginning of new trends that set the tone for shoppers. For the last two years, unfortunately, masks, social distancing, and inflation dimmed the retailers' spirit. What do the retailers have in stores this year? 
With post-pandemic recovery, there are many opportunities and challenges that retailers must address to make the most out of the season. A 2020 report said that 62% of retailers and 56% of suppliers said limited data transparency was a key barrier. In this blog, we delve into some of the effective strategies that'll help retailers accomplish their targets and stay true to customers' expectations. 
Trends to Look At
Customers' Spending Bandwidth is Low
A recent survey indicates that there will be a 14% reduction in food spending and a 25% in apparel this holiday season compared to last year. Due to economic inflation, people will spend less and instead will try to save money this season. Brands must be flexible to change their standard approach to align with customer needs. This year, it's more about offering a great experience on daily essentials than showcasing flashy items. Shoppers will be looking for sales, discounts, and coupons to save money. The right message driven to customers at the right time will ultimately get you a share of the wallet from your target customers.
Be There For the Early Bird Shoppers
According to reports, around 30% of consumers have already begun their holiday shopping. 42% more shoppers worldwide and 37% more in the U.S. plan to start buying gifts earlier. While Black Friday is typically when the holiday shopping season kicks in, this year it has already started. If retailers play their cards right, there are many opportunities to drive revenue here. Locate customers who are consistently shopping prior to the holiday season. They probably want to avoid the upcoming rush of shoppers and ensure they have everything they need. 
Increased Pressure on Supply Chain
The holiday season brings an influx of product demand, thereby placing further pressure on the already restricted supply chain. Combining this with inflation, lack of warehouse space, and shortage of transportation, there will be an impact on product delivery.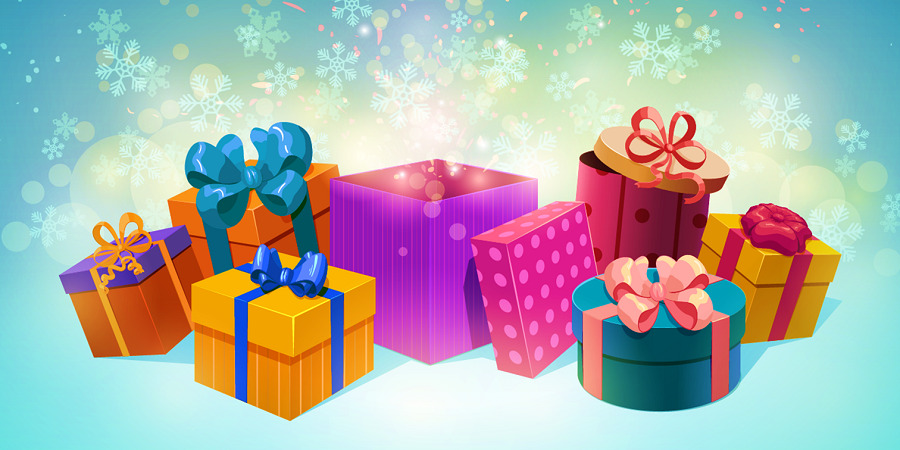 How Retailers Can Gear Up For This Holiday Season?
Loyalty Programs
Holidays are the biggest retail event of the year and retailers will be working their fingers to bones to pique the attention of customers. Although it is a great time to get new customers, there's already a customer base that should be given due attention. And if you are able to retain that culture in your retail environment, they'll stay with you. 55% of the consumers stay associated with a brand that 'gets them.'  
When it comes to loyalty programs, the campaigns are as innovative as it gets. Holiday refer-a-friend, online exclusive shopping events, brand collaborations, gift cards for loyalty rewards, early season rewards, surprise rewards, etc. are some of the loyalty programs that retailers can leverage to engage their customers. 
However, the deprecation of third-party cookies will impact retailers in their data collection efforts. It has been the bedrock of digital marketing and its phasing out will leave marketers rethinking their challenges such as attributions and identity targeting. It means that retailers and marketers need to create new analytic strategies and depend on other forms of marketing such as email marketing. 
Moreover, first-party data methods will hold prominence in collecting and engaging data. It can prove crucial in providing bespoke experience across customer journeys while ensuring data security and relevance. Demographic information, CRM data, social media conversation, survey data, customer feedback, actions taken across apps and websites, etc., are some of the key first-party data sources. 
Personalized Campaigns
The data that consumers provide brands can be used to create personalized campaigns. 49% of consumers said that they would buy from a brand if it offers a personalized experience. Personalization starts with little details and thanks to big data you have more than little info. For example, leverage the data you have on the customer journey to push personalized product recommendations and product bundling. 
The power of AI will come in handy for retailers when aiming to deliver personalized campaigns. AI can contextually adapt messages and content regardless of where customers stand in their buying journey. This can add a very personalized approach to buyers' shopping experience. 
Omnichannel Experience
The onset of the pandemic has significantly contributed to the growth of the eCommerce industry. While customers are returning to offline stores, the popularity of curb-side pick-up or BOPIS methods will continue to have precedence. 90% of retail leaders agree that a seamless omnichannel strategy is crucial for business success. 
Therefore, it's important for retailers to be present for their customers on both offline and online platforms. This will help retailers to fulfill the demand during this holiday season.
Sustainability
One in three shoppers said they wish to ditch traditional packaging for environmental reasons. After spending two years of holiday at home, peoples' mindsets have changed. This is not a materialistic holiday but rather a human one. It's time for retailers to understand the new mind frame and come up with more eco-conscious strategies. 
According to CBRE reports, it takes 66% of the price of a $50 product to process the return. Subsequently, to mitigate this cost, retailers have rolled out 'customer keep' returns. While it may be a good way to save costs or please customers, it comes with environmental consequences. If the product is the wrong size or damaged, it is more likely to be dumped. 
This is where retailers need to tread the extra mile and helps consumers understand what to do with the products they don't want. Brands such as Brooklinen and Chewy allow you to donate your unwanted items instead of throwing them away. 
Another approach is to put the returns on resale markets. Brands such as Ikea, H&M, and Lululemon have created their own resale platforms. This is a great market to fuel the economy and also help customers expand their customer base. 
Be Agile with Inventory Management
Retailers and consumers were significantly affected by pandemic disruptions and product shortages. While retailers tried hard, out-of-stock messages were at their highest. Unfortunately, the situation has not improved this year, and retailers will continue to deal with inventory challenges. 
To deal with this storm, retailers must show agility to manage live inventory promotions and price fluctuations. Look at historical sales data during past holiday seasons and at current trends to make sure you are ahead of inventory challenges. It's vital that they update the live inventory and discount information across all consumers' communication channels. Features like flexible payments and buy now pay later options will be worthy tools for retailers as consumers are looking for a more convenient and affordable buying experience. 
The holiday season in 2022 is going to be challenging for retailers. However, they can turn the leaves by making the utmost use of data to create effective strategies and offer personalized and convenient buying experiences.