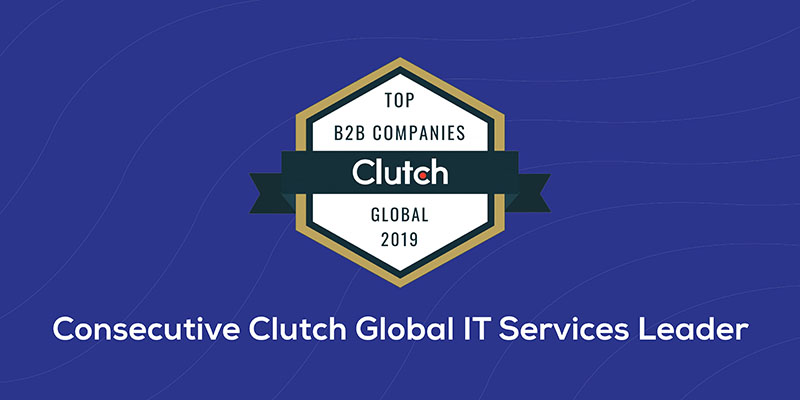 Dazeworks Pvt. Ltd. Listed Top Global Salesforce Consultant by Clutch
minutes read
We're excited to announce that our team in San Francisco just got off the phone with Clutch, the premier ratings and reviews platform for B2B reviews. They were calling to tell us that we were named one of the world's top Salesforce consultants! There are over 50 reasons to implement Salesforce into your business, and countless businesses use it for e-commerce. That is why we're thrilled to be listed as one of the best by Clutch!
Clutch. co is the world's best platform for buyers of B2B services. They have a team in the heart of the District of Columbia that takes the time to independently verify each and every review they conduct in order to ensure confidence when you purchase B2B services.
That is why we are honored to have a 4.8-star review average on Clutch.co! In a recent review, Brandon Metcalf, the CEO of Place Technology, emphasized our high-quality work and our timeliness in our recent collaboration. He highlighted how we would "always go the extra mile" when we provided ongoing support for his Salesforce-focused company.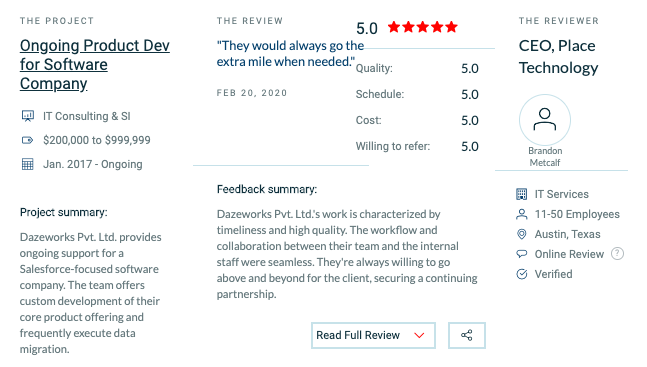 Because of client testimonials like that, we're thrilled to be listed as one of the world's top Salesforce consultants by Clutch. co! As Salesforce becomes the dominant cloud platform, we know that there are many providers you can choose for your Salesforce needs. That's why it is more essential than ever to pick an award-winning firm from the independent and esteemed Clutch!
If you're looking to join our legions of satisfied customers, please reach out to us today.