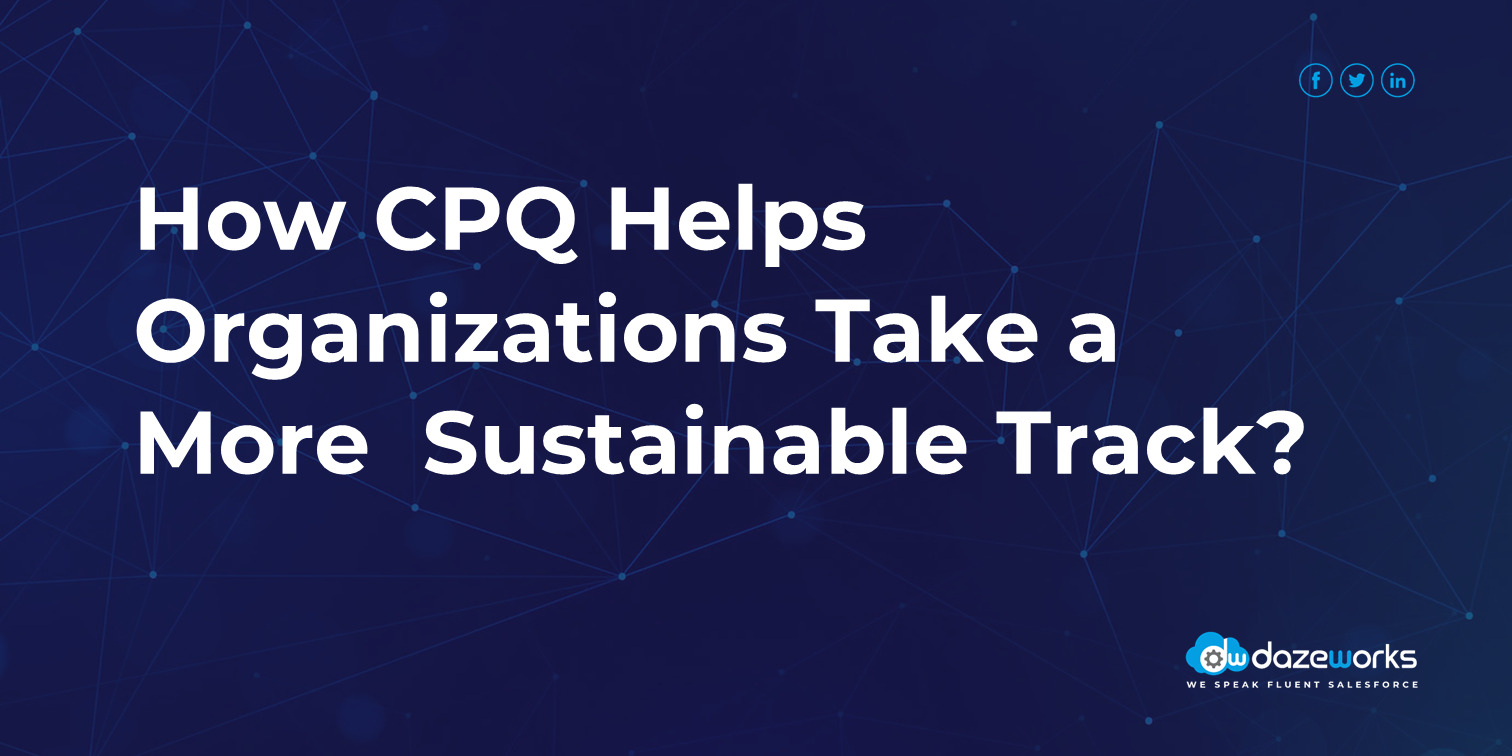 How CPQ Helps Organizations Take a More Sustainable Track?
minutes read
With the repercussions of climate change taking over the world, enterprises need to come up with sustainable practices. While 90% of company leaders believe in sustainability, only 60% of them have a proper strategy to implement the same. Fortunately, there are technologies like CPQ (Configure, Price, Quote), which help companies take a crucial step towards making their business environmentally conscious. So what exactly is CPQ and how does it help businesses work towards sustainability goals? 
CPQ: Configure, Price, and Quote
CPQ  is a sales tool that accurately generates quotes for orders. It is generally used in tandem with other business technologies such as ERP programs and CRM platforms. Additionally, quotes generated by CPQ are automated in alignment with pre-programmed rules to deliver error-free pricing that considers account quantities, customization, discounts, product optional features, incompatibilities, and various revenue types. 
According to research, sales reps spend merely 34% of their time selling products and services. And the rest of the time, they are juggling tasks such as quote generation and writing proposals and waiting for approvals. CPQ allows sales reps to reduce the time spent on these tasks and focus on closing more deals.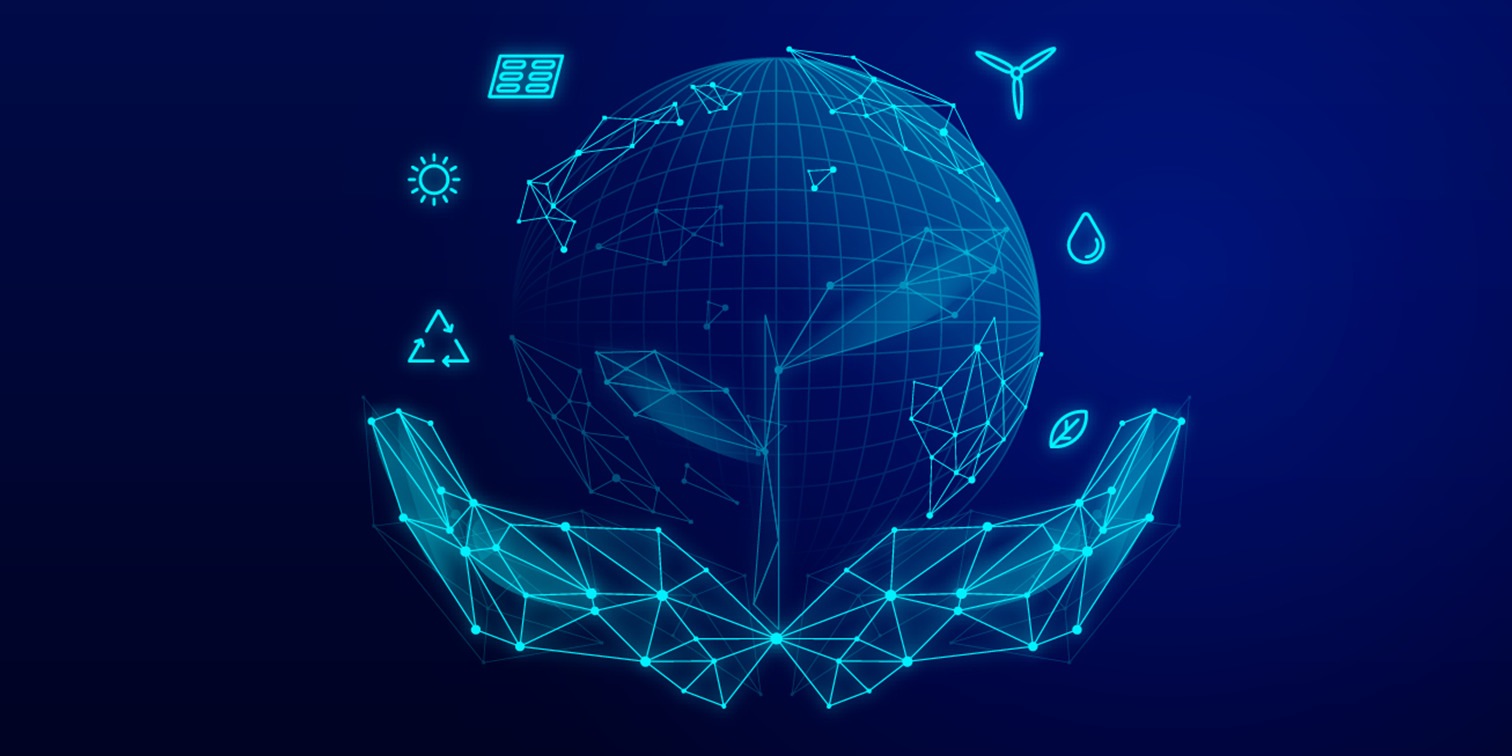 CPQ: Paving the Way for Sustainability and Efficiency Alike
Empowering the Sales Team
CPQ is designed to drive revenue even in economic uncertainty. It streamlines the sales process via automation. The technology empowers sales reps to be more proactive, increasing their productivity. When salespeople are freed from complicated manual and strenuous processes, they can focus on understanding and meeting customer needs. Additionally, fewer manual tasks mean lesser paperwork and more saving of resources. 
CPQ software products are configured as per the customer's needs, prices are reliably measured and customized offers are generated. The software makes sure that only the products that are needed by customers are produced and sold. Mass-produced products that remain unsold in the warehouse are minimal. Furthermore, a holistic plausibility check also ascertains that the configured product variant is feasible. This mitigates errors and saves energy, resources, and time in production.
Improving the Sales Cycle
A customer expects you to provide personalized engagements, speed, and convenience. AI-powered CPQ allows sellers to cater to customers' needs by helping to provide quick and accurate quotes. They are guided by smart product configuration and pricing recommendations, helping sellers to understand their buyers and interact with them more efficiently. 
A CPQ system that's integrated with your commercial systems can facilitate self-service, offering customers options to fulfill their needs hassle-free. In modern B2B sales, the tool serves as a single source of product data and pricing across direct sales, distributors, e-commerce, and resellers. This helps in better identifying and recommending sustainable materials while considering customers' needs. If a customer is looking for an environmentally friendly product, CPQ can quickly recommend the right product that aligns with their needs. When more sustainable products are promoted, this helps companies reduce their CO2 emissions. 
Strong Operational Foundation
By digitizing sales through Salesforce CPQ, organizations become more efficient and agile, making them resilient against fierce competition. Additionally, when integrated with ERP and CRM, it offers a holistic view of the organization. This allows you to have a better understanding of the opportunities and loopholes to improve overall performance. 
Insights into product sourcing and inventory can assist sellers and buyers attain their sustainability goals. A CPQ rules engine can integrate configuration options in which suppliers who do not cater to the organization's sustainability goals can be sourced out automatically.  Increased visibility across all departments can help make informed and data-driven corporate strategies. 
CPQ streamlines the business process, thereby eliminating the need for manual work and the need to use paper often. By reducing the steps and mitigating the need to manually document them, tools like CPQ help businesses become more environmentally conscious. Additionally, by facilitating a streamlined approach, CPQ also ensures that your organization is also sensitive to the digital carbon footprint.