It was all about a group of people with the same passion coming together and trying out pull off something that had not happened at this scale in the Indian community.  Trust me, it was a lot of work and a lot of pressure to get things done on time as the event date approached.
However, I think we did reasonably well to split the tasks between various core team members (Abhinav, Ankit, Bhawani, Durgesh and myself) and eventually everything went as planned.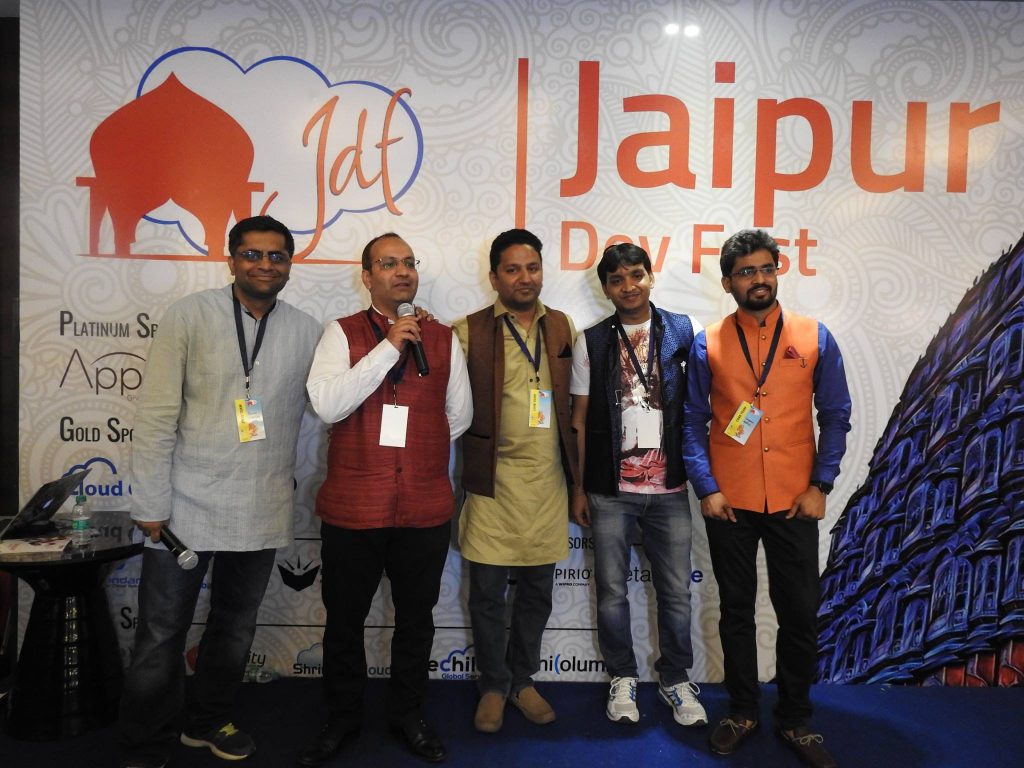 We did receive a lot of support from all corners – an amazing line up of speakers from Salesforce India, sponsors who went above & beyond, some of the best breakout speakers, WIT members and volunteers. We're glad that everyone went back with a smile on their face after having a good time & learnt something new during the day.
There were surprises for us as well – when two of our keynote speakers (Shekhar Bhagat and Evan Hollonds) walked up the stage in Rajasthani attire and greeted the audience in true Jaipuri style – "Ram Ram Sa"!
As for JDF18, I think it's too early to think or talk about it.  Most of the core team members were sleep deprived, physically exhausted and mentally drained for last few weeks so I think we'll get our act together after a break.