" If you donate money, you give food..if you donate Blood, you give Life"
Millions of people need blood transfusions each year. Some need blood during surgery. Others after an accident or because of a disease that requires blood. Donating blood makes all this possible.
The immense support we received from the previous blood donation event held on June 8th encouraged us to organize the second session on 22 July as part of the Pledge 1% initiative. This was also conducted in collaboration with the Indian Medical Association and Infopark Cherthala.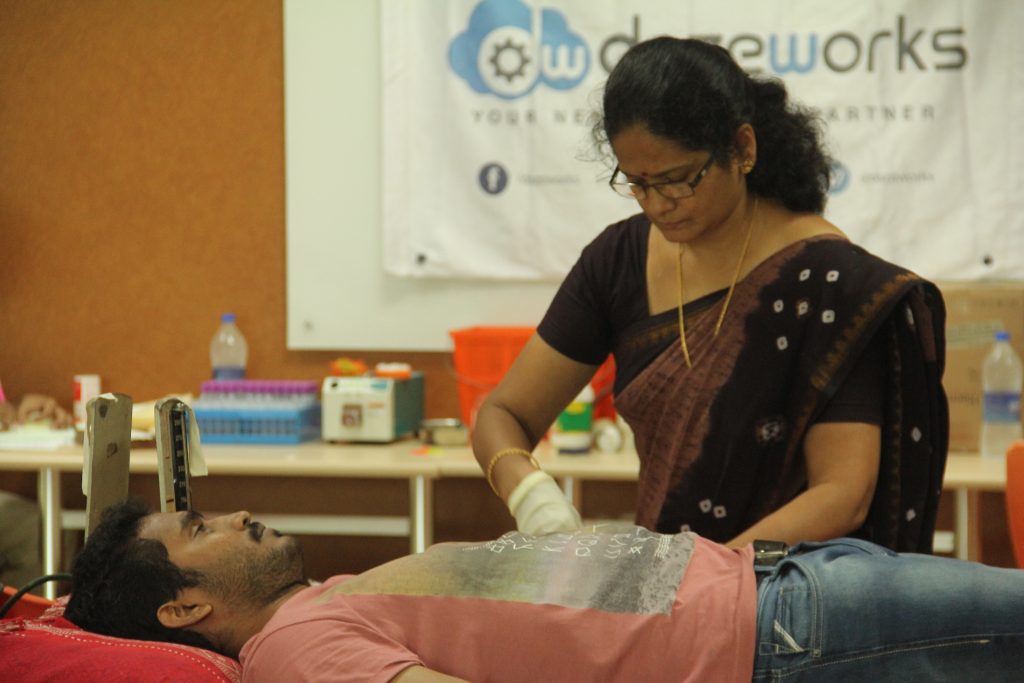 The event started off at 10 in the morning and went on till 1 in the afternoon. We had over 40 people take part in contributing their share of life. They were awarded with recognition certificates from IMA like in the previous camp. The camp turned out to be a successful one as more people showed enthusiasm in donating blood.


We take this opportunity to thank everyone who had the kind heart to join us and share their gift of life. The event would not have been a success if it weren't for the support from all the employees and other staff of Infopark Cherthala. Thank you all!