At Dreamforce'16, Salesforce presented a keynote that introduced the updates and new plans for Marketing Cloud. The keynote was delivered by the CPO of Marketing Cloud, Bryan Wade and the VP of Marketing, Pardot, Shannon Duffy. It focused on how companies like MasterCard and Change.org use technology and analytics to predict customer behaviors connect with buyers on a whole new level through greater personalization.
The biggest announcement from Salesforce was its decision to acquire Krux, a leading Digital Marketing company. Krux is a data-management platform with more than 3 billion profiles. The Digital Marketing Company's CEO Tom Chavez confirmed that his company's DMP will extend the Salesforce Marketing Cloud's audience segmentation and targeting capabilities and also integrate with other Salesforce partners like LiveRail and LiveIntent.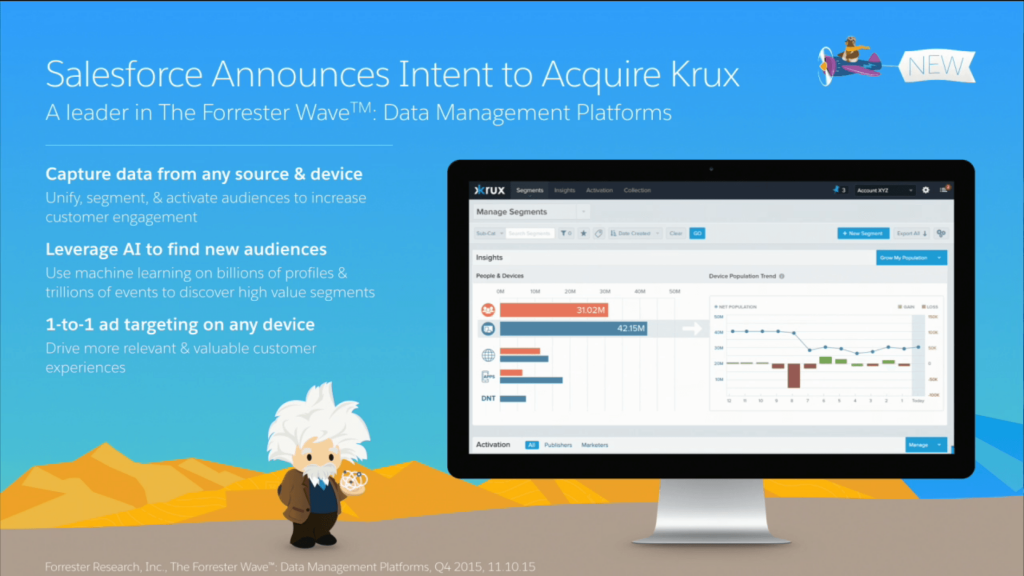 This year's Dreamforce has been abuzz with announcements on Salesforce Einstein. With Einstein being added to Marketing Cloud, marketers will now have the ability to shift away from using analytics that focus on past behavior to analytics that predict the optimal timing, channel, content and audience for any marketing message. Since the Marketing Cloud already captures social network data, Salesforce Einstein can now analyze that data and integrate it into scoring and recommendations.


Marketing Cloud now has a data sync application which makes sure that all the data that comes in also gets synced with the Sales Cloud. Marketing Cloud has also merged with Service and Community Cloud which makes it possible to capture the information and feed it into the marketing tools when a customer interacts with the service center.


To get more information on the keynote, watch this video: https://www.salesforce.com/video/282543/
Also do let us know what was your favourite part of the keynote by commenting below!