December is usually the most exciting time of the year and this time it's no different. In fact, Salesforce developers have quite a few reasons to be happy – not just because it's Christmas and the holiday season, but more so because the Salesforce Kerala Developer User Group has planned a one-of-a-kind meetup for you this month.
Why is this one so exciting? The Dev Relations team from Salesforce is flying in to join us for the event!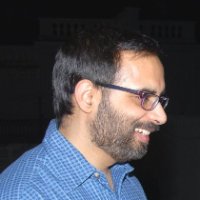 Rajdeep Dua – Director, Developer Relations at Salesforce
The agenda for the event has a whole range of topics that are making waves in the Salesforce world including
Lightning Design System
Heroku Connect
Unconference session – An open stage where you can discuss anything and everything Salesforce
The Dazeworks team is doubly excited that our CEO and two-time Salesforce MVP Shivanath Devinarayanan will be heading the meetup. We are proud to be a part of the event organizing and look forward to meeting you all there.
As always, make sure you bring your laptop and internet cards this time too.