When the idea of Dazeworks came together nearly five years ago, we set out armed with a list of milestones that had to be in place before we could really say "We've arrived". It ranged from setting up a working website for pure-play Salesforce consulting to having an office space and name board that shouts out Dazeworks with elan. High up on this list was the idea to go beyond the typical CSR strategy and be a company that really cares. And right from Day 1, we knew that this should be our identity.  Staying close and giving back to the community has been the sole reason why Dazeworks started out and is still HQed at Kochi – the city where our Chief Ninja Shivanath started his journey of techpreneur. 
It is no secret that companies in the tech startup sector usually take years to set up a structured social responsibility program. It takes concentrated efforts and complete buy-in from the leadership team to create a sustainable strategy. At Dazeworks, we achieved this through our partnership with the Pledge 1% initiative. As a startup, it gave us something to aspire to and hold ourselves accountable. We pledged to set aside 1% of Equity, Service and Time to community causes.
Our Pledge 1% Story
The good thing about starting a social responsibility program from scratch is that you can freewheel. The downside is that such freewheeling can never be scalable and we knew this! You may keep the sky as your limit, but you still need to know how to get there. We knew that the way forward was through tiny, yet consistent steps that will create a big impact over time. Today, this is what that looks like as we approach our five-year anniversary.
4+ years

45+ initiatives

3 locations 

Average of 20 ninjas per event
These "statistics" may not be groundbreaking. 
But they do tell us that we don't need millions to start making a positive impact on our communities.
They tell us that we made the right choices while hiring people passionate about giving back.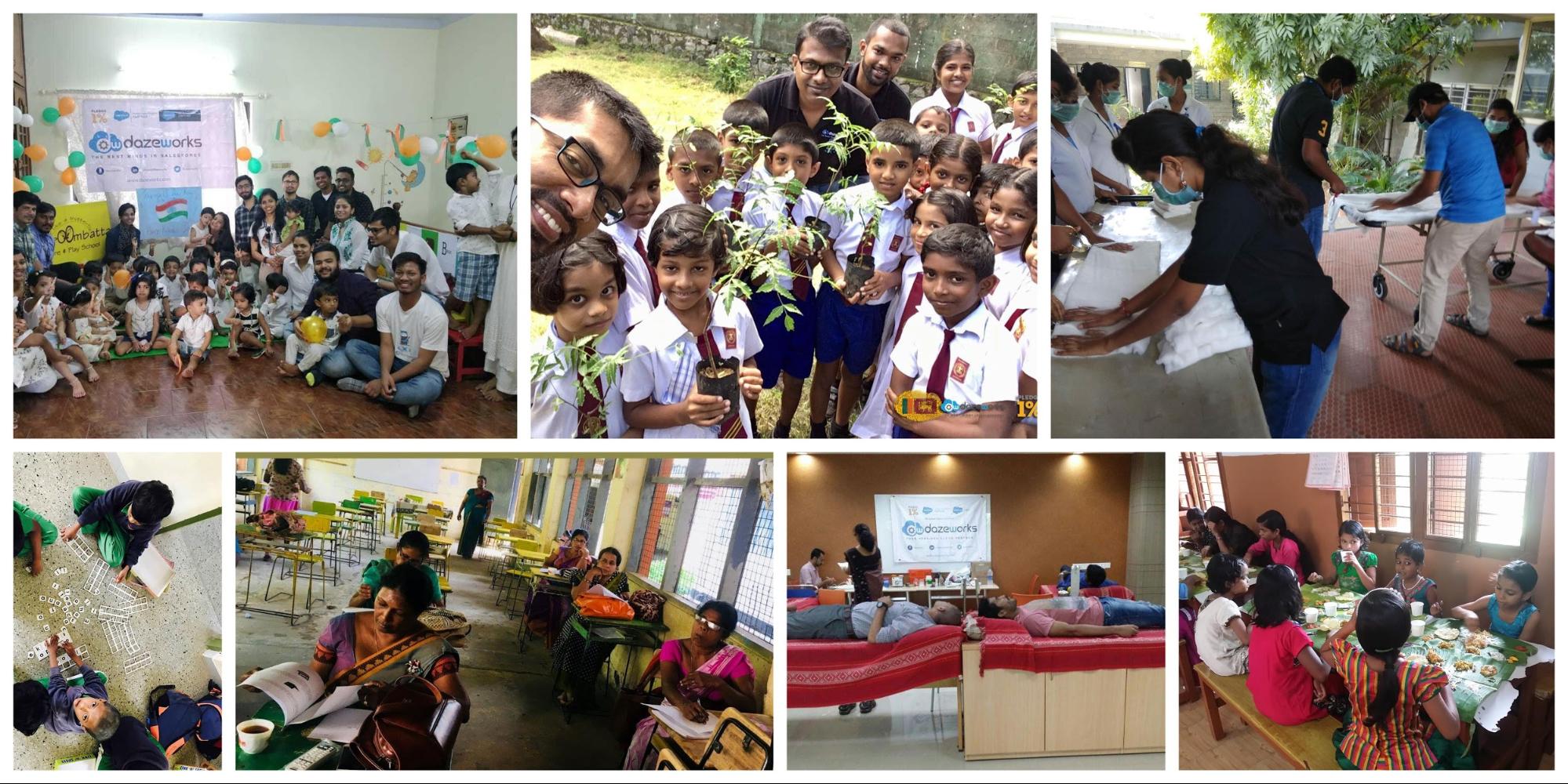 Connect with local communities 
Giving back does not necessarily mean solving a gaping global challenge. It can be something as simple (yet empowering) as opening up opportunities for your local community. Our Pledge initiatives have been engaging local organizations such as palliative care institutes, anganwadis or child care centres, homes for the elderly, libraries and so on. And that's not all! Blood donation camps, eye checkup camps and cancer awareness sessions are part of our effort to improve healthcare conditions around the community.
Donate our product or service to community causes
Time is one of the most valuable things that one can give. We work to create and incubate local talent in our communities through continued career guidance sessions to students and teacher training programs across our locations.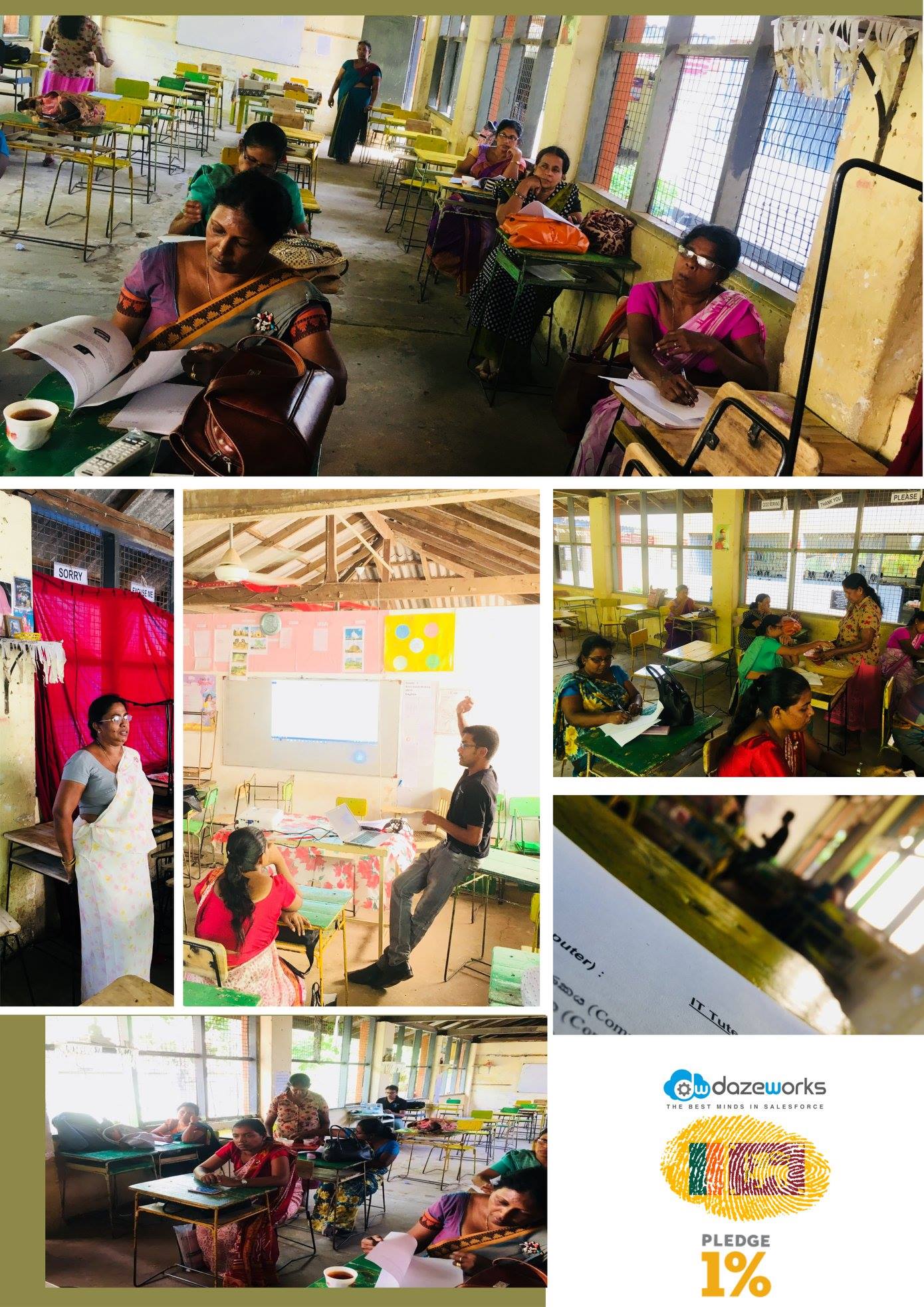 Foster a company culture that says YES to social change
Empathy and awareness are powerful components of our business culture. We make a conscious effort to hire socially minded and passionate people to our team. It has allowed our teams to set aside time outside of their 8-hour routine to create programs that make a difference. 
Work towards a sustainable future
Green is now the new black! We have pledged to steadily move our procurement towards environment-friendly vendors of our swag. In addition to this, one of our initiatives through Pledge 1% in Sri Lanka included planting trees in our local community school. We hope to recreate the initiative through all our offices.
Pursuing a bottom line with a purpose is the most authentic way to run a business. The best way to inspire this is to take the first step and lead the path. As a long-term Salesforce partner, our association with Pledge 1% is a badge that we wear with great pride.