2016 is almost at its end and it's time to know what are the most awaited favourites of 2017 with Salesforce! To know what's next, we decided to ask some of our awesome MVP Ninjas about their expectations for 2017 and here's what they said:

Eric Dreshfield : I'm sure my answer will come as no surprise to you! I'm excited to see the continued growth of the Salesforce Community. It's up to almost 400 user groups now, with nearly 2.5 million total members. I'm super excited to see all the "Dreamin'" events that are happening in 2017. A couple new ones this year: Punta Dreamin' in Uruguay, Texas Dreamin' in Austin, TX, and Oz Dreamin' that just took place a week or so ago in Australia…and several returning for a second year or beyond: London's Calling, Southeast Dreamin', Snowforce, Forcelandia, Tahoe Dreamin' and of course, Midwest Dreamin'. I'm also super excited to see what Dreamforce will hold this year. I think I'm going to start tracking all the new people from the community I meet this year, and see if I can reach 500 new people by Dreamforce.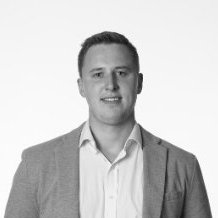 Ben McCarthy: As Marc Benioff quoted at the Intel Capital summit earlier this year, I am very excited about growth in 2017. Salesforce have made a huge amount of acquisitions in 2016 and usually have quite a quick turnaround of integrating them into their suite of products. HeyWire was transformed into LiveMessage within a matter of months. With the more AI focused acquisitions, Salesforce have acquired a team of more than 175 data scientists and I doubt we have even scratched the service about what this team can accomplish with the Einstein platform.


Phil Walton: "I am looking forward to passing my 50th Salesforce exam in 2017. It is a personal goal, but also I see it as an opportunity, as I want to take myself out of the comfort zone and expand my knowledge to new 'Clouds'. I passed my first Salesforce exam in 2008, but the lesson for us all is NEVER STOP LEARNING!"
Jitendra Zaa: There are so many functionalities I am waiting for in 2017 like "Salesforce DX", "Einstein", "Shield", "Wave". So much awesomeness, excitement, suspense and hard to pin down only one.
However if asked, I would bet on Lightning Component and APIs around it. Lightning component & design system came a long way supporting Lightning Bolt, Visual flows, Lightning Out etc. There are still many functionalities missing as compared to its predecessor Visualforce. We have started implementing Lightning in few of the projects, initially there were challenges. However, once generic components are built, Business users & Admins use them in such an unexpected way. There is so much capability in Lightning component that it's hard to realize at first. "Data Service" , "Performance", "Lightning Test cases" & "Debugging" would be other area around Lightning, I would be looking for in 2017.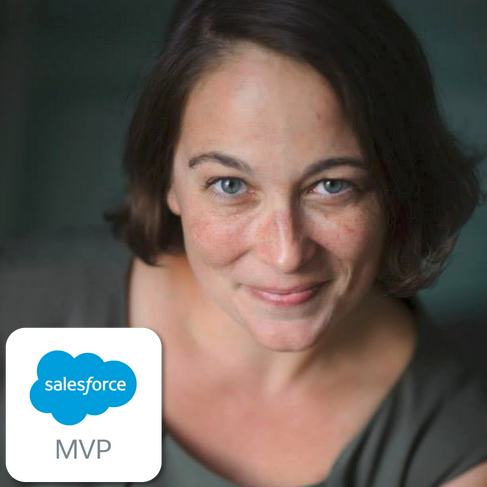 Sarah Deutsche: I am most excited to migrate to Lightning in 2017. We have a fairly complex org and thousands of users all over the world. They don't much care for change, but this is something that will provide ample opportunity for training and likely infection of my excitement and love for Salesforce. They don't call me Sarah Force for nothing!
Sharif Shaalan: I am excited to see where we go next with AI on the force.com platform. 2016 brought us Einstein and I'm very excited to see the next iteration of what Einstein has to offer. I am also looking forward to innovations around IOT cloud!
Jeff May: 2017 will be (I hope) the year we can finally start using Lightning. The features in the Spring release, plus a little luck that Salesforce Development will improve the Lightning Experience Performance, should combine to allow businesses to make the switch and still be able to accomplish their work effectively.
Jackie Travieso: After listening to Chris Duarte (@TheChrisDuarte) and Adam Torman (@atorman) during the December 16 MVP Office Hours talk about Trailhead as it is today, their vision, the fun facts, and the future of Trailhead, I think that is one thing that has me excited for 2017.
Now, you have to understand I'm not a high volume badge obtainer (yet) like Jennifer Wobser (112) or Amber Boaz (132) or Fabien Taillon (94), but I'm a dabbler with a 2017 mission to finish all the modules I have started this year, plus complete new badges, of course. This goal goes hand-in-hand with my 2017 select-a-word (not resolution) which is FOCUS! There are so many distractions that it is easy to become that little silver ball in a Salesforce pinball machine (that's not a real thing, but it'd be cool if it were)! So, if you are like me and feel overwhelmed, let's take it one step at a time together. 1) what do we want to accomplish 2) put it on the calendar 3) turn off all distractions… and/or escape to a safe space 4) hit the trails 5) silly, but most important, cross it off when you've finished it! We've gotta have that visual reminder of accomplishment to keep us moving forward. That's what I'm excited about! I have a plan and the best of intentions. Now, to apply the focus!
So what are you looking forward to in 2017? Drop in a comment below!