For those who missed Dreamforce'16, here's a quick summary of the Developer Keynote Session which was one of the most talked about sessions in DF16.
The opening session of the keynote was done by Srinivas Tallapragada, President of Technology, Salesforce. The session focused on 3 points:
Build Faster Apps
Build Smarter Apps
Build Apps Together
He spoke about how to build an app with minimal code leveraging the amazing features of the Lightning Design System and App Builder. He also explained how it can be made smarter with the newly introduced Salesforce Einstein.
After that,  Leah McGowen-Hare, Director of Employee Content Strategy, Technology and Products at Salesforce demonstrated the new Lightning features in Winter '17 like the Lightning Data Service and Lightning Base Components that lets you  build apps faster.

Build Faster Apps
With some of the new features from Winter'17, the app building process is much easier with minimalistic code. Lightning combines user experience, framework and a wide amount of applications and elements for faster app building. The Lightning Base Components handles all html and css which allows developers to develop apps quickly. Also, the components can be launched through a simple action by placing on the utility bar.

Build Smarter Apps using Salesforce AI
You can now build smarter apps with the all-new Salesforce Einstein. With Einstein you can :
Capture data in real time with the help of Apache Kafka on Heroku.
With Machine powered by Apache PredictionIO, you can now build predefined models.
Enable Apps to predict and recommend using trained model classifiers.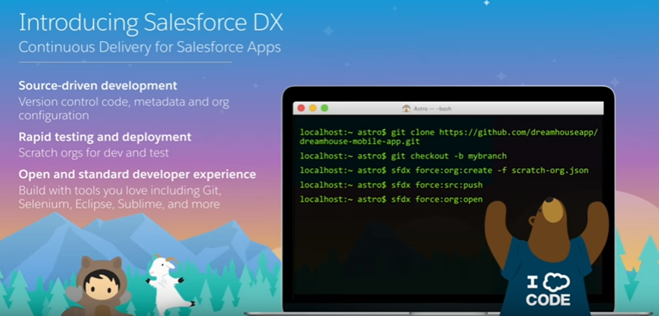 Build Smarter Apps together
The highlight of the keynote was the introduction of Developer UX, which will now make the development process easier for all developers. The new developer experience features key points like:
Direct connection with source driven environment to move data and metadata to the local developer workplace.
CLI commands are now available on Force.com IDE.
Build different environments or orgs very quickly.
Move the metadata from the org to the repository using the CLI.
To boost the new Salesforce DX you can use Hereko Pipeline.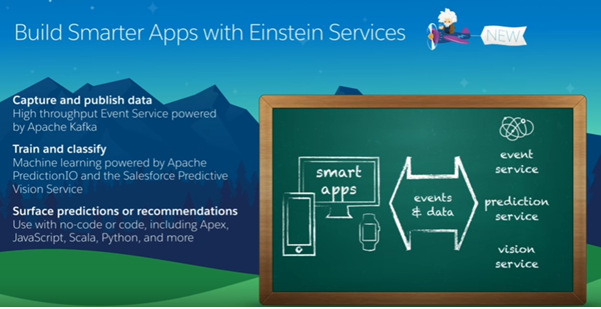 For more information on the keynote, watch this video :
https://www.salesforce.com/video/282548/
Video credits: www.salesforce.com
Tell us your favourite part of the keynote!