After a lot of discussion on how to celebrate Dazeworks' first birthday, we finally came up with the idea of Rock Hill Adventure Park in Rajakkad near Munnar. There was so much brainstorming prior to this on how we can make our first anniversary a truly memorable one. Many came up with the usual "day at the movies and team lunch" ideas but we wanted to try something out-of-the-box. And that's when someone said "Let's go on an adventure" and that did it! A day filled with adventure and fun was just what we needed to leave work behind and burn off some fat. A much healthier way to be precise! And so off we went to Munnar on May 7th at 5 am packed and ready.


The journey was nearly 4 hours long and we danced away the time.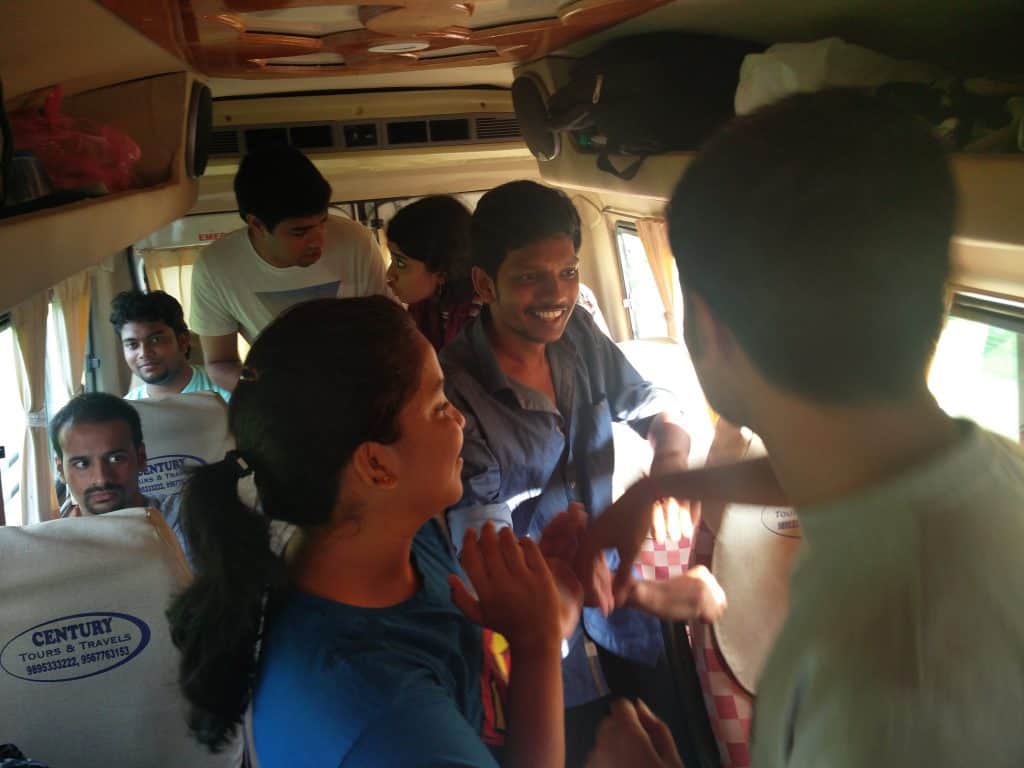 As we neared our destination, we were able to catch glimpses of the beautiful hills and greenery, reminding us once again why Kerala is indeed God's Own Country. Though the weather gave us the occasional scare with signs of rain, who cared when you had a heap of daring activities set out for you!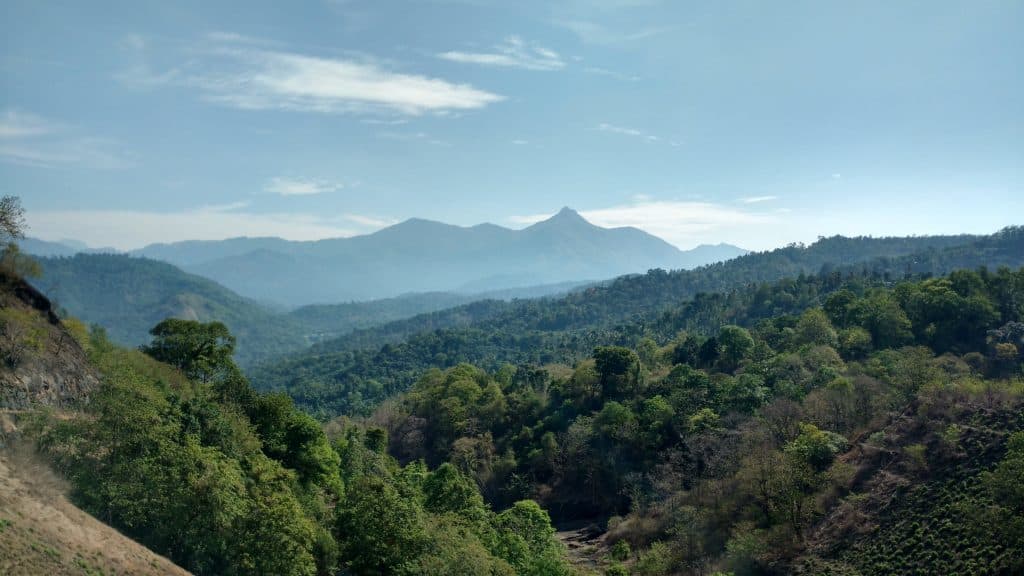 At Rock Hill, we were welcomed by the courteous park staff with drinks and a yummy breakfast of Appam and Kadala curry a Kerala delicacy.
Charged up and raring to go, we then started with their fabulous list of activities. Our first tasks were tree topping, rock climbing, and rappelling. All were equally challenging experiences and for people who are not very keen on heights, this was one opportunity to test their endurance.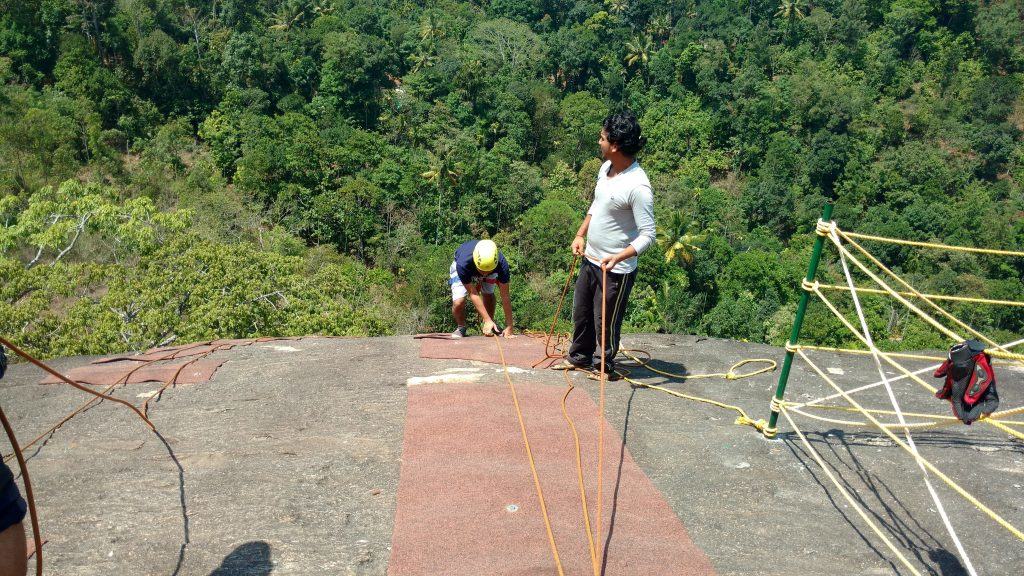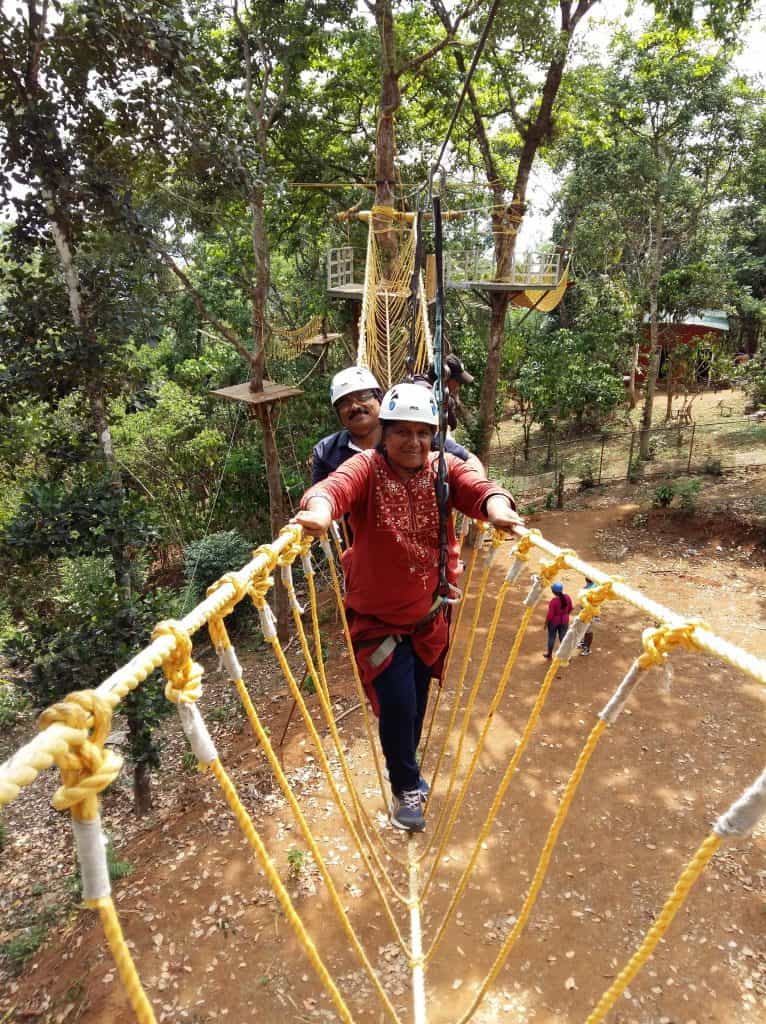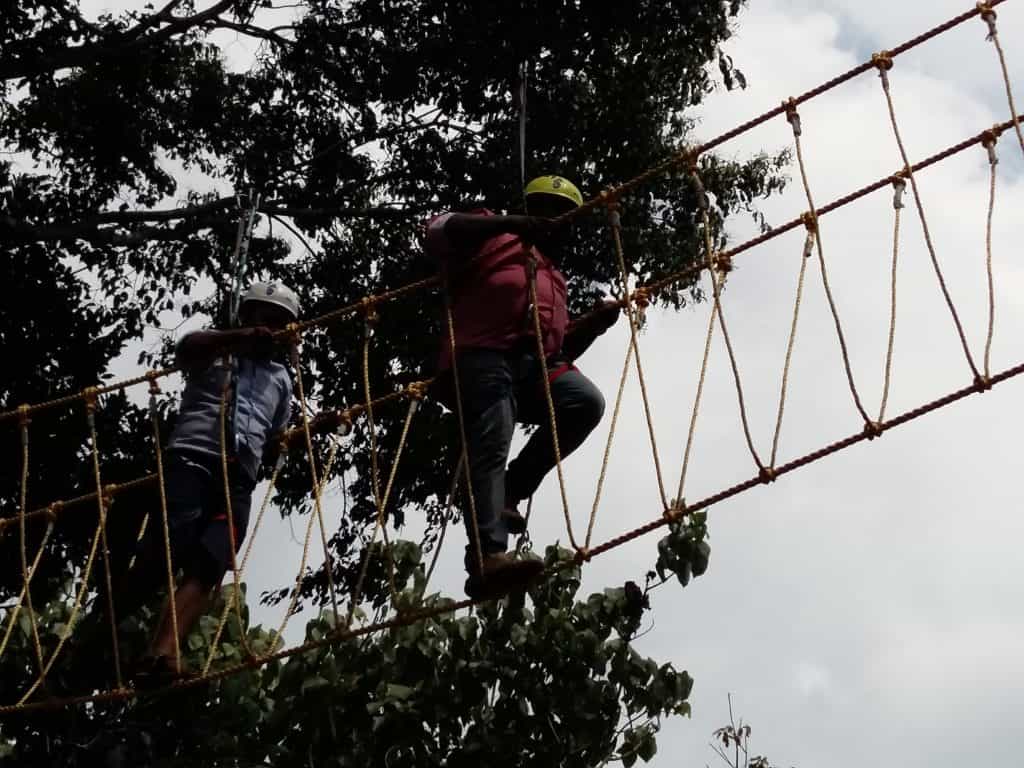 The next exciting thing they had in store was the ATV- an exhilarating experience where we rode the mean machine on the sandy and rocky terrain of the hill with the wind blowing in our faces.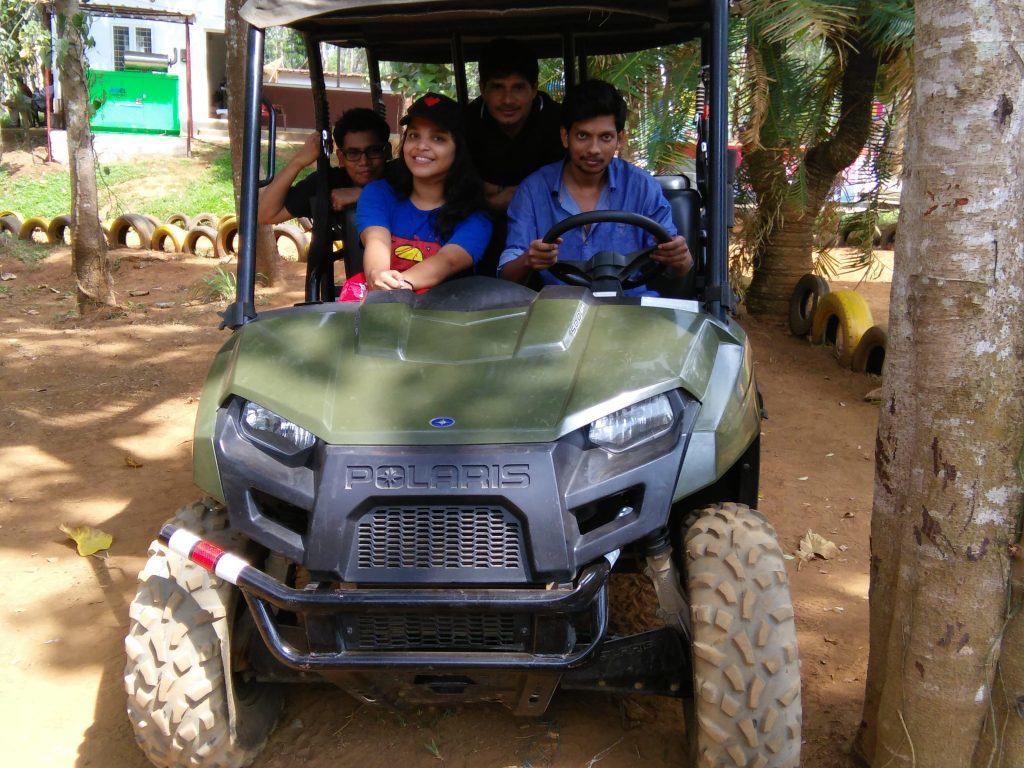 After a much-needed break for lunch, we began preparing ourselves for what was to come next- Paintball, Bungee Jumping, Zorb ball, Gyro ball and a lot more.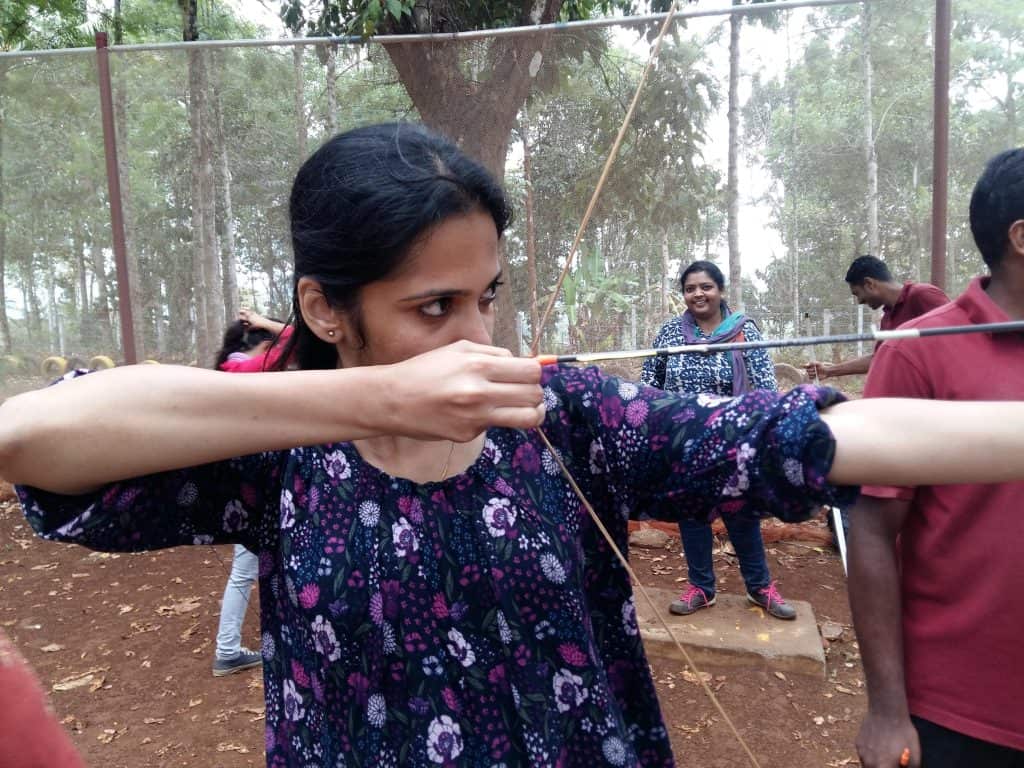 Gyro ball, to be frank, was the most heart-stopping ride of all! It left people literally seeing stars! The trampoline bungee was a one-of-a-kind experience for everyone.
Zorb ball was the final ride we had and that was another fun encounter with two people inside a ball rolling down a hill.
By the time we checked off all the activities on the list, it was dark and time for the campfire. With the day coming to an end, we had a fun time singing and dancing around the campfire… Tired as we all were, we still had the energy to do the last minute of shaking our legs to the tunes put on by the DJ. As we bid goodbye to the staff, we realized that in spite of the sore arms and legs, there couldn't have been a better way to celebrate this day! We thank the incredible team of Rock Hill Adventure Park for making this day, one to remember with the whole team. We'll be sure to come back again, a bigger team, but with the same spirit and grit!