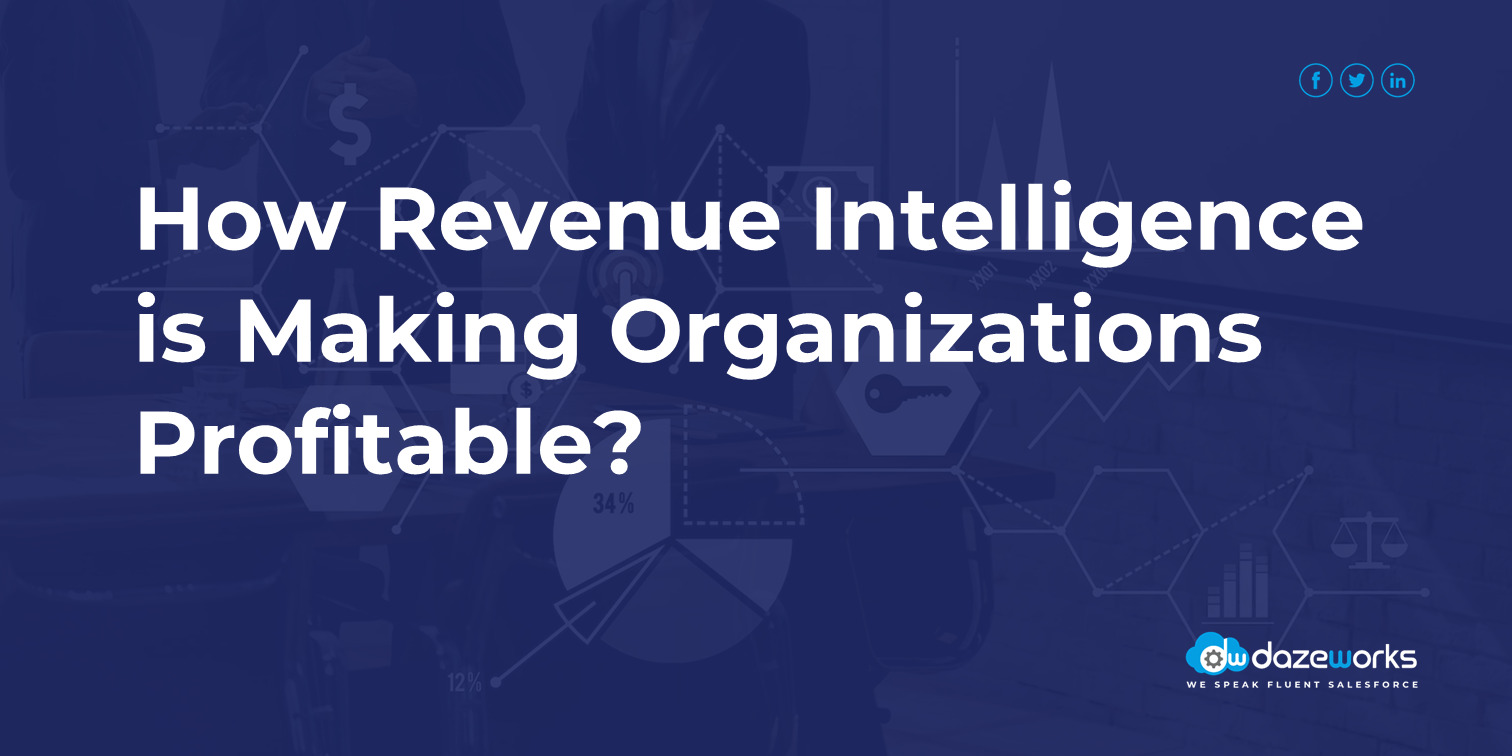 How Revenue Intelligence is Making Organizations Profitable?
minutes read
In the post-COVID era, the selling landscape has entirely become a digital experience. Subsequently, the technology landscape has been evolving rapidly to capitalize on the data-centric landscape and cater to the growing demands of customers. Revenue Intelligence is one such innovation that is designed to help organizations achieve higher sales volume and greater revenue. In this blog, we delve into what Salesforce revenue intelligence is and how it helps organizations achieve better ROI. 
What is Revenue Intelligence?
Revenue intelligence is an AI-powered, data-driven tool that helps organizations sell and earn more. Its automation abilities offer a holistic view of the entire revenue lifecycle and generate actionable insights. The revenue operation managers, sales leaders, and CROs can leverage the tool to monitor pipeline flow, steer sales reps in the right direction and facilitate predictable revenue growth. Furthermore, revenue intelligence comes integrated with Einstein Activity Capture, Einstein Forecasting, and CRM Analytics.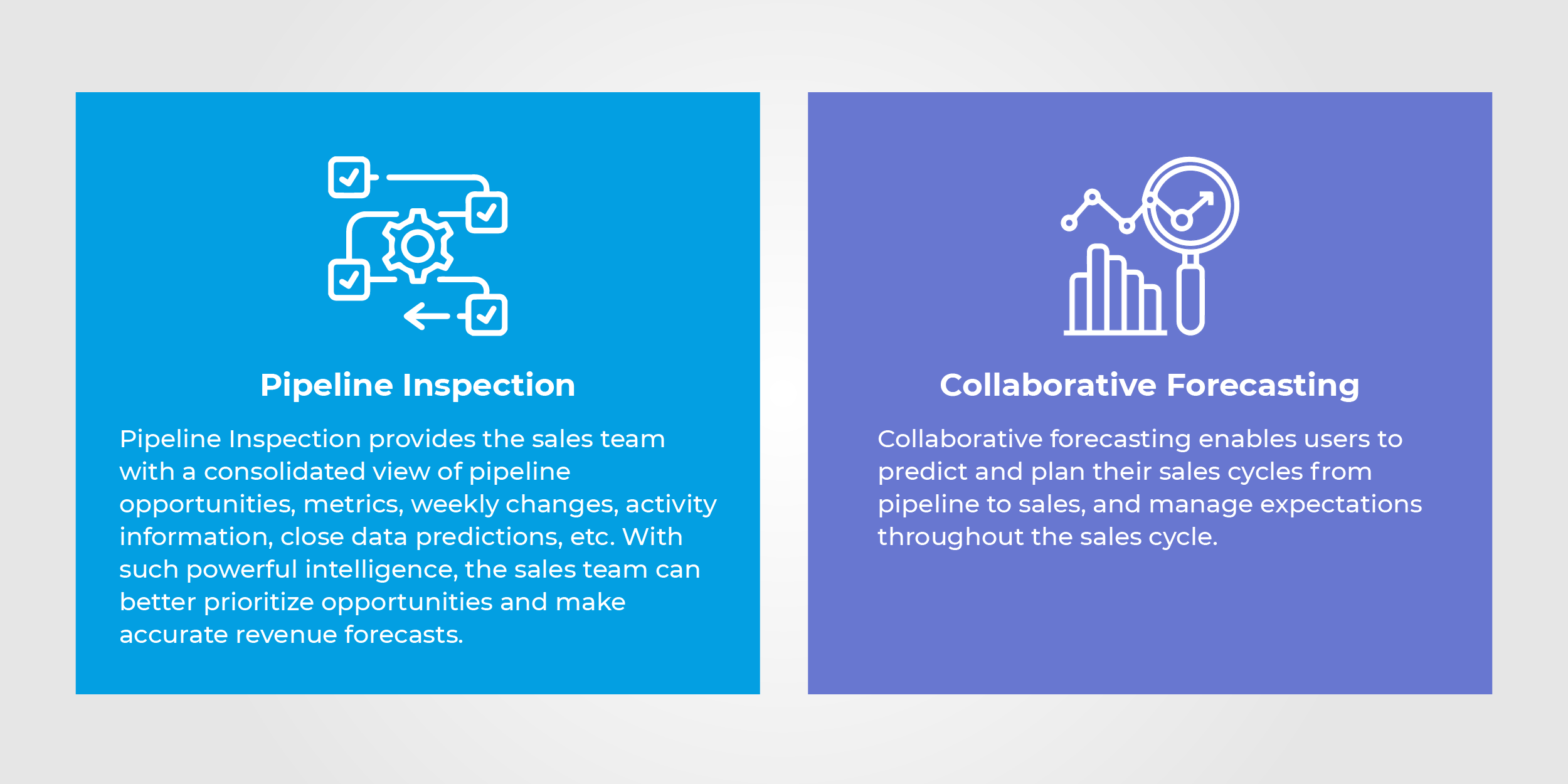 How Does Revenue Intelligence Function?
Revenue Intelligence collects all the raw data moving through CRM and transforms it into actionable sources. This means that sales and revenue leaders will be able to monitor business health, mitigate pipeline risks and drive accurate forecasts through holistic visualization capabilities. Furthermore, for sales reps, it means intelligence guidance at every stage regarding whom to approach and with what content and product. To help your team perform better and bring higher revenue growth, revenue intelligence considers certain metrics that include: 
Size of the Deal:

Revenue intelligence offers you visibility into the size of deals within the pipeline. This allows sales leaders to coach their reps on closing the bigger deals first. 

Product Catalog:

An organization may offer various types of products and it can be challenging to determine what mix of products you should offer to each customer. The tool helps in guiding reps to sell the most relevant product to customers, thereby ensuring personalized services. 

Speed of the Deal:

A great way to increase your revenue is to speed up sales. Assessing how quickly your team can identify an opportunity and close a deal can help boost the process and reduce the sales cycle. 

Win Rates

: Consider how many deals you can close in comparison to overall deals in the pipeline. It shows that accurate forecasting is based on understanding the chances of every deal to close. A proper analysis of the previous win rate of products helps in making better predictions.

Custom Metrics: At the initial stages, businesses start with the above-mentioned metrics but as they grow, unique metrics need to be considered. It could be annual contract value or annual recurring revenue or any other metric that aligns with your business.
Why Should Organizations Invest in Revenue Intelligence?
The revenue intelligence tools provide a complete overview of our business process, helping you figure out whether or not you'll be able to achieve targets. Go ahead and delete all the spreadsheets because why juggle with multiple documents when you have all the information you need on a single screen? 

Conventionally, sales reps could only access the current pipeline status. However, revenue intelligence brings a holistic view of your pipeline that shows the progress you have made so far. It allows you to see what the new deals are, which deals were upgraded and downgraded, and which deals in commit have slipped or are lost.

Once you understand which deals are more profitable, it's time to get insights to take the step forward. Through these insights, you can see the red and green flags to save your time and effort. 

Revenue Intelligence helps you to make better decisions and get more productive by understanding what your customers are saying across meetings, calls, and emails.
Organizations can drive higher ROIs if they have a powerful tool that can optimize the data. Salesforce revenue intelligence is designed to ensure raw data within the organization is used at its optimum potential to drive more sales and generate higher revenue.