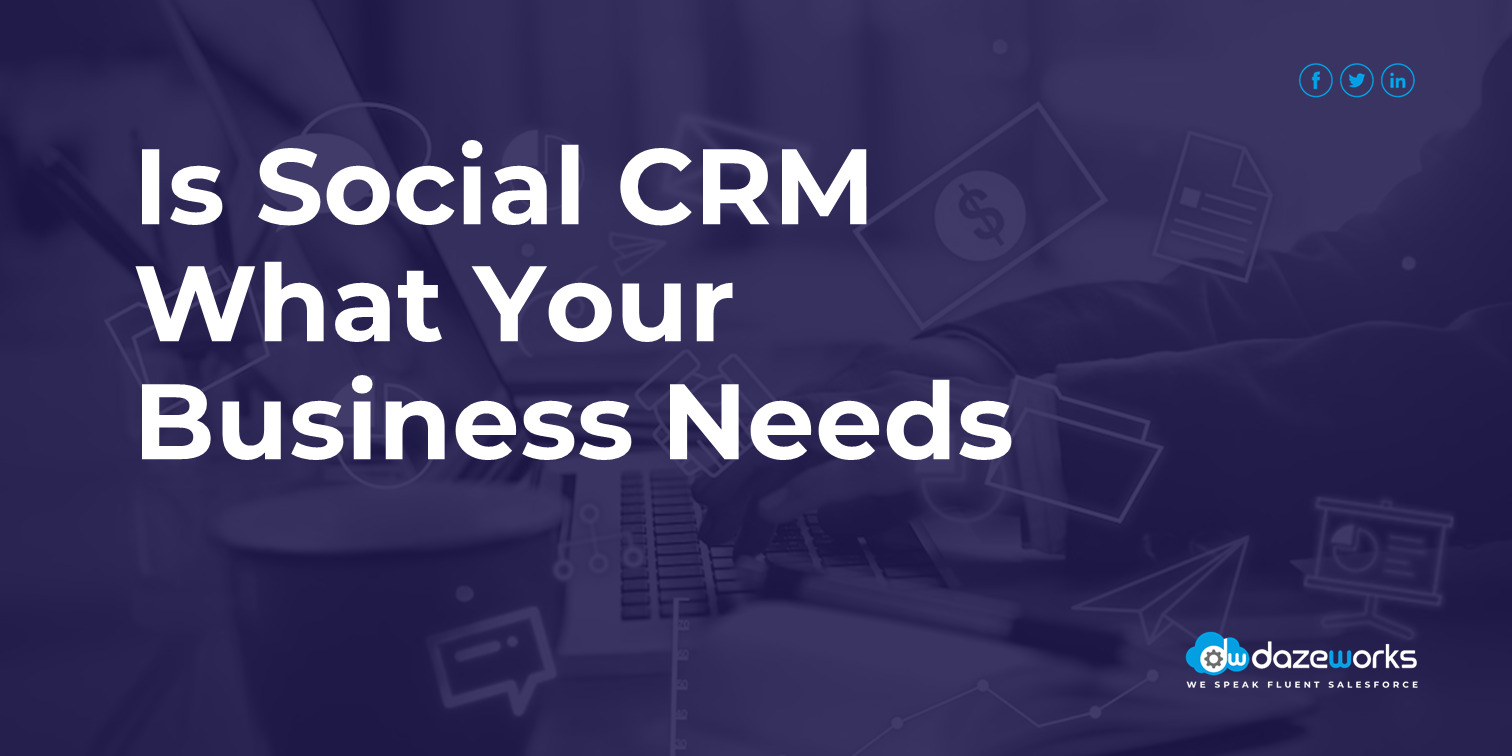 Is Social CRM What Your Business Needs?
minutes read
Around 90% of consumers now expect brands to provide omnichannel experiences across touchpoints. In a world where omnichannel customer experience is becoming a benchmark, you cannot risk excluding social media from other departments and touchpoints. With 130 million social media users engaging with shopping posts monthly, merely a good social media strategy is not sufficient.  This is where social CRM plays a pivotal role and in this blog, we will help you understand why you may want to consider it.
What is Social CRM?
Also known as social relationship management, Social CRM is a process of managing CRM via social media tools and technologies. Social CRM can either be a standalone platform or can be integrated into your existing CRM system like Salesforce. It primarily allows organizations to build relationships with prospects and customers, generate better engagement and gather data and feedback about them. Additionally, you also get useful insights about customers that can add value to  future campaigns. 
How Does Social CRM Differ From Traditional CRM?
| | |
| --- | --- |
| Traditional CRM | Social CRM |
| It collects, manages, and acts on customer data and communications are primarily transactional.  | It focuses on promoting brand exposure and customer engagement while eliminating hard selling. Additionally, communications create opportunities for both brands and customers to know each other.  |
| The business uses standard communication channels to determine the flow of conversations, restricting interaction time. | Social media has complete control over customer interaction. Customers are free to engage with brands at their leisure.  |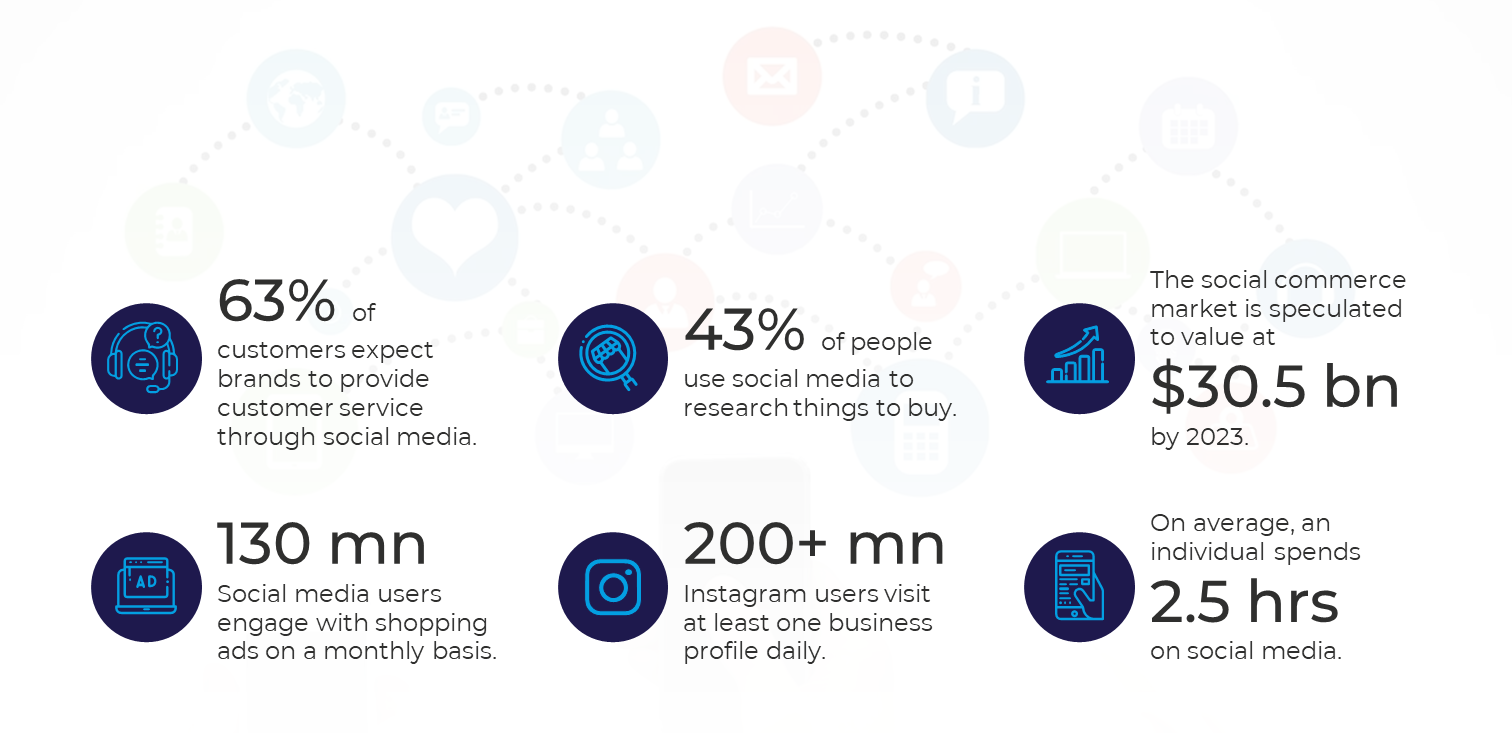 Why Does Social CRM Matter?
Get Better Insights Into Customer Expectations and Challenges
The social media sphere is crowded with a lot of data that keep on piling up. A powerful social CRM assists social media marketers in navigating the information through a comprehensive analytical overview of all the trending topics from across the world on every platform. Furthermore, you can choose specific demographics or content categories that may be more relevant to your audience. This way you are better able to understand what the target audience expects and modify your strategy accordingly. 
Automate the Lead Generation Process
Social CRM allows you to turn your everyday social media interactions into high-value leads. Automating the lead generation process allows you to build automated workflows that will be triggered by certain interactions on your social media channels. For instance, if someone mentions the brand name, shares your posts, or adds a comment, the system can automatically add them as leads. Later, the sales team can follow up with them, helping you build a strong contact list. 
Optimized Customer Relationship
Social CRM answers a lot of critical questions including
What is the average spend of each customer?

What is their general buying pattern? 

Which products do they reach out to more often?

Do they enjoy newsletters and respond to them?
You can get answers to all these questions along with massive social media data. You can easily create customer profiles, get a holistic view of what users are talking about, and proactively respond to them. When you are regularly engaging with customers, you'll have a deeper understanding of their behavior, and interests. You can use the information to create more engaging content and build stronger customer relationships. 
Better Identification of Leads
Social CRM tools has the ability to automatically score leads by adding social profiles and interactions within the collected data. This allows you to identify the most useful leads depending on their social media profiles and company details. It streamlines your outreach efforts and automatically follows up with contacts with the most potential. 
More than just storing information, social CRM allows you to get deep into the social media world and retrieve valuable insights to build a lasting relationship with your customers and improve your productivity.