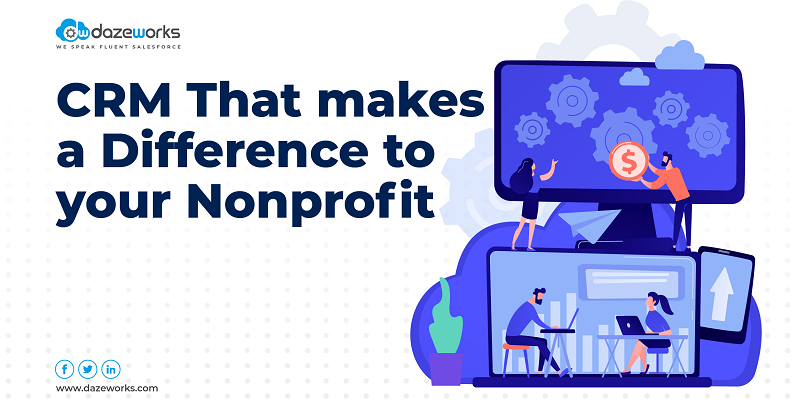 CRM That Makes A Difference to Your NonProfit
minutes read
Running a non-profit organization means you must always have an update about volunteers and donors. But doing so is arduous when you are still using legacy systems wherein you end up doing most of the work. A CRM is designed to ensure that your organization is efficient enough for you to focus on areas that matter the most. While the abundance of options makes it difficult to choose the right CRM,  In this blog, we delve into some key considerations that will help you make an informed decision.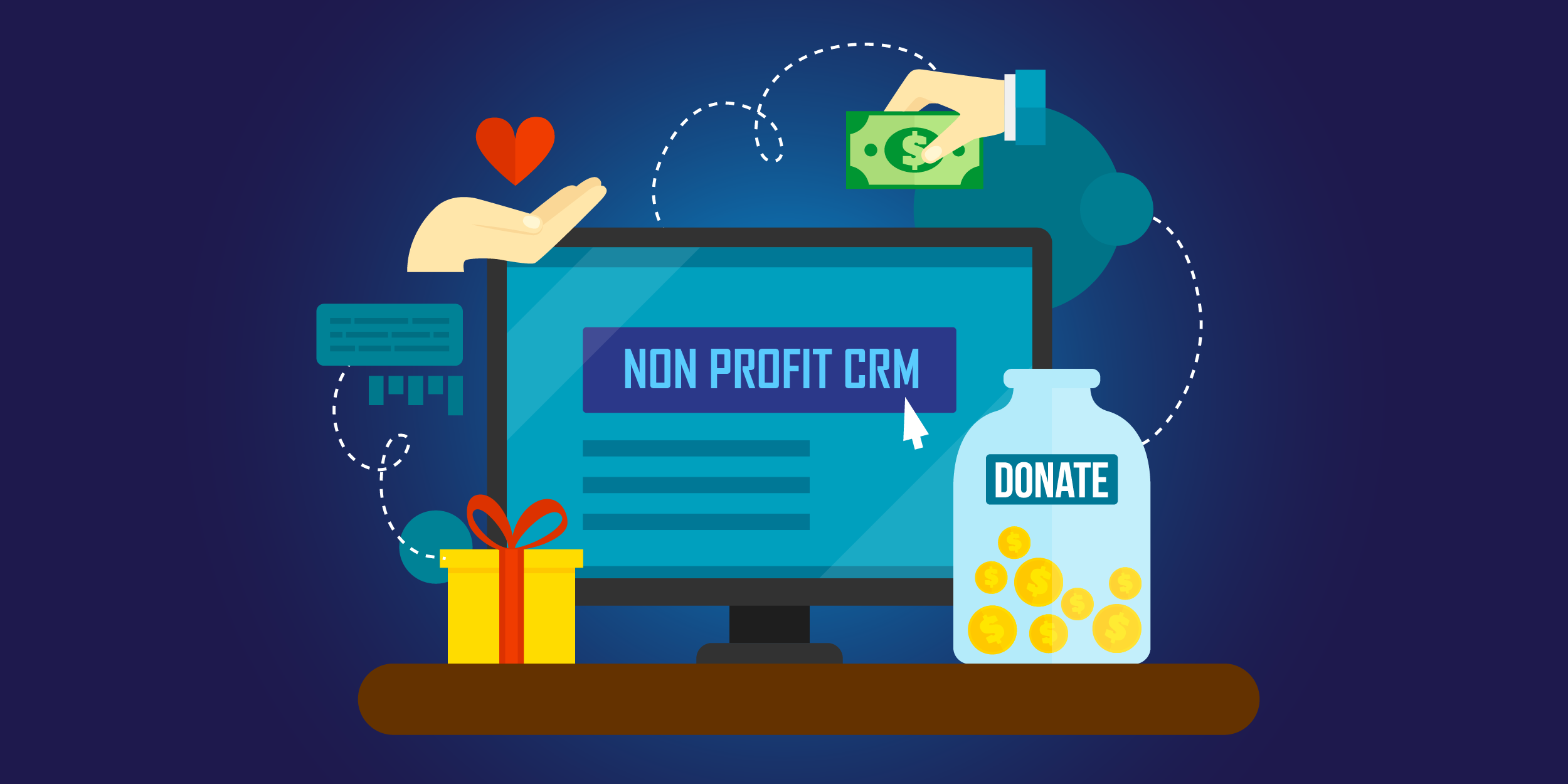 Centralized Data Source
The CRM you select should offer you a centralized data repository so that all your donor data is in one place. This will also help you to keep an organized database when you input data and ensure no information gets omitted. Additionally, automated data entry is a great feature to look into as it will save you a lot of time. AI-integrated CRM such as Salesforce enables you to analyze and retrieve valuable insights from the database. This way you can view connections between different profiles and create more holistic and connected campaigns. 
Another important feature to look for in any CRM for nonprofits is the ability to generate reports. You can leverage reports to make data-driven strategies so that donors, board members, and partners can easily see the research that went into a campaign or event. 
Get Input from Staff
Nonprofit CRM software is used in different areas of fundraising.  So your staff working on every department will be using the software and it's important to get their input about the same. The CRM software must seamlessly address the entire organization's needs to get the best results. 
Push out surveys for the marketing team, development team, event planning, and others. Ask them what features and updates they want in the new software. By making the selection a unified effort, you can make sure that the adoption is seamless and that everyone is using the CRM to its optimum potential. 
Alignment With the Existing Process
How does your organization receive donations? Are you getting matching gifts, or planned giving? Is there a pledge drive? Is the donation entirely handled through an online medium? Do you receive offline donations?
Consider all these questions when selecting a CRM for your nonprofit organization. Offline donations can be cataloged within the software and managed in various donor profiles. The CRM should provide the flexibility to add information without any errors 
Agility and Scalability
There is no one CRM that comes out of the box with all the features a nonprofit organization may require. Additionally, you may want to choose functionalities that may become obsolete in the coming years.
Therefore the software you select must offer the ability to adapt to changing needs. Thankfully, CRM software thinks ahead of time and most of them come with the ability to add new features as your organization grows. 
Transparency and Communication
Choosing a CRM offering easy integrations that connect people and data to optimize operations is important. The CRM should be easily integrated with ERP software and other communication tools. 
Additionally, it should be able to efficiently track interactions with donors and everyone associated must have access to them. This feature comes in handy when there are changes in the team and everyone is able to view all previous interactions hassle-free. 
This way you can start from where you left off, thereby saving you a lot of time and effort. Furthermore, select a CRM that offers you customizable templates that you can use for promotions. Features such as scheduled follow-ups, automated messages, reminders, etc. make communication efficient. 
Nonprofit organizations are increasingly investing in CRM to respond to the dynamic requirements of the business. A robust CRM provides your nonprofit organization with centralized platforms to manage your sales, contact, marketing, and customer support. It will facilitate the automation of tasks to streamline processes and reduce cost which will further improve the workflow and ROI.