The Salesforce World Tour is Salesforce's largest event outside of Dreamforce with more than 15,000 registered attendees. On May 19, Dazeworks arrived at ExCeL London for the Salesforce London World Tour, for which our strategic partners in the UK, Phil Walton Consultancy were Gold Sponsors. Prior to the World Tour event, our Salesforce MVP Shivanath Devinarayanan was invited as a co-speaker at the London Admin User Group meetup held on May 17.


He accompanied Mike Gerholdt, Senior Manager, Admin Evangelism at Salesforce for the event. The user group is led by Salesforce MVP Phil Walton and this meetup was a great start to what went on to be an amazing World Tour event week.
The theme of the London World Tour was equipping customers with the best solutions and helping others to reach their customers better. The event took off with exciting keynotes by some of the best people from the Salesforce community like SVP UKI Enterprise Business Unit & UK MD, Andy Lawson; ED Vaizey, MP, Minister of State for Culture and the Digital Economy and Polly Sumner, Chief Adoption Officer of Salesforce. Britain's Got Talent fame, JackPack UK, kicked off the keynote with a surprise performance which added to the excitement.


Powerful Keynote Sessions
Polly Sumner initiated the event with a keynote on the Age of the Customer highlighting how technology should be used to serve customers better.


The event focused on values that are core to the Salesforce way of thinking like customer success, giving back to the community and equality. The session had inspiring customer success stories such as Mattel and Uber and delved into the benefits of the Customer Success Platform such as:
Helping connects customers in a whole new way.
Accessing business through mobile.
Helping build one-to-one customer journeys.
Getting smarter about your customers.
Salesforce 1-1-1 Model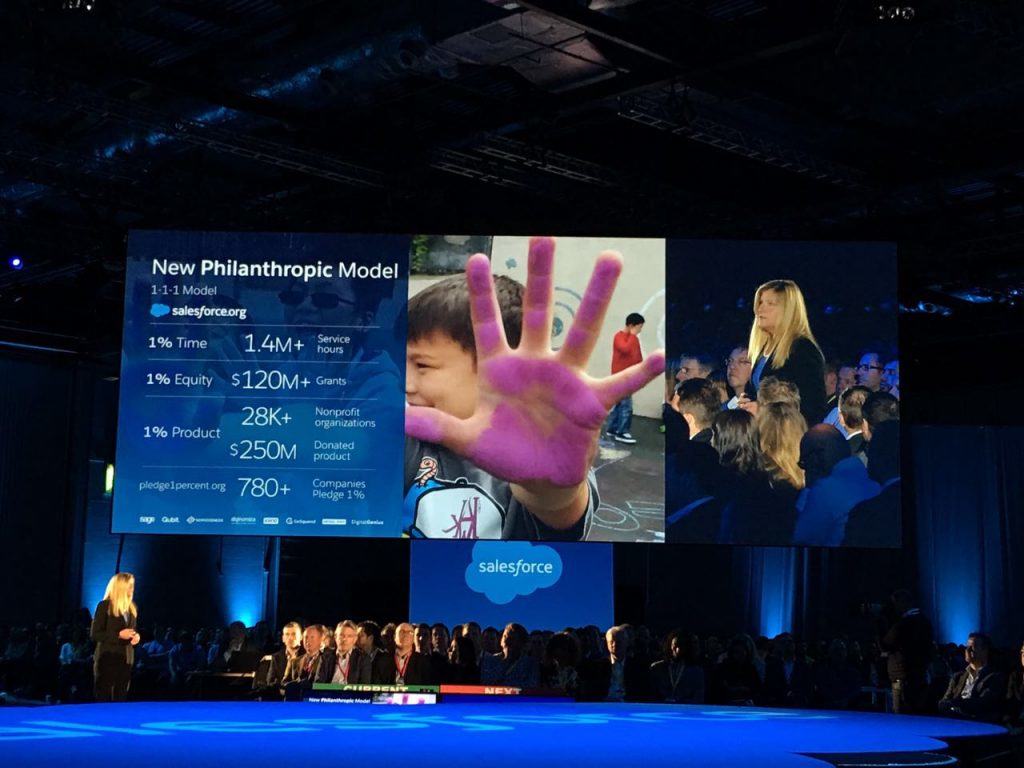 Salesforce was declared as the World's 4th Largest Enterprise Software Company this year.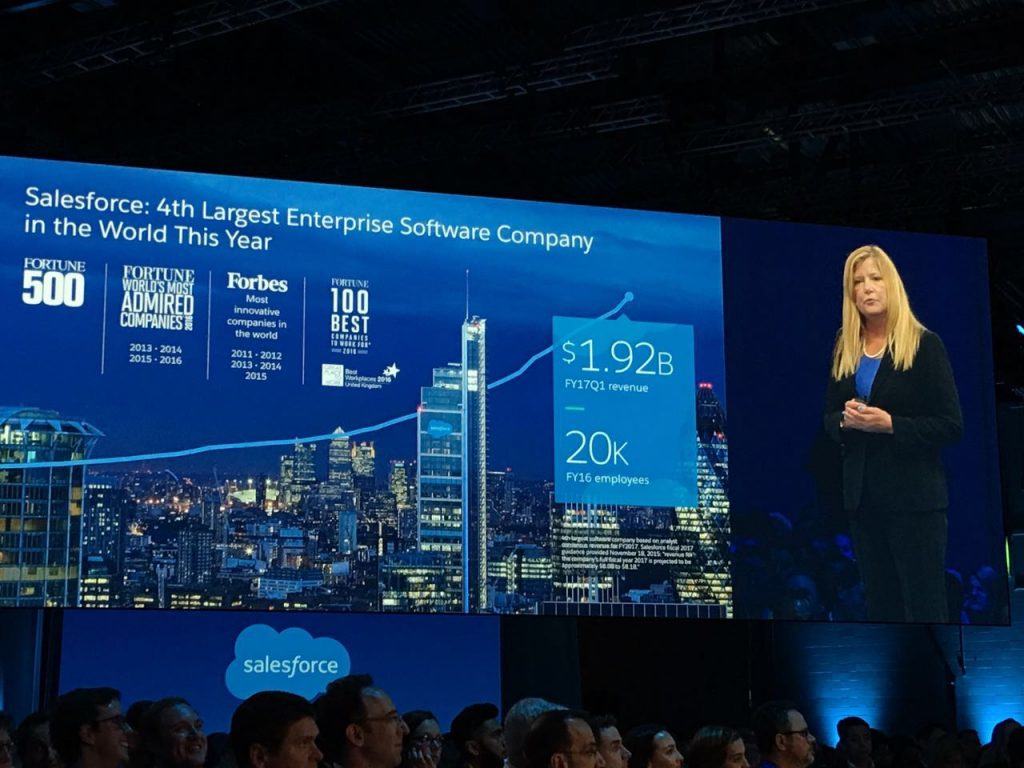 The company has a revenue of 1.92 billion dollars and over 20000 employees. However, as Sumner rightly pointed out, businesses today have a bigger job than building products, making money or hiring fabulous people. They have a duty to serve the community to which they belong. She spoke about the 1-1-1 model – an idea by Salesforce.org to leverage Salesforce.com's people, technology, and resources for improving communities around the world.


Featured in the CBR's Most Influential Women in Tech, Anne-Marie Imafidon, CEO of STEMettes spoke about how Salesforce has helped it to run hackathons and effectively track the attendance of 10,000 girls over the past three years. With Salesforce, STEMettes has been able to help young girls to build a foundation to enter into the world of science and technology.
New products to Watch Out For
The event highlighted the Age of the Customer focusing on newly introduced products from Salesforce:
1.IoT Cloud
A product powered by Thunder that captures events from any device, builds intelligent real-time logic and engages proactively and 1-to-1.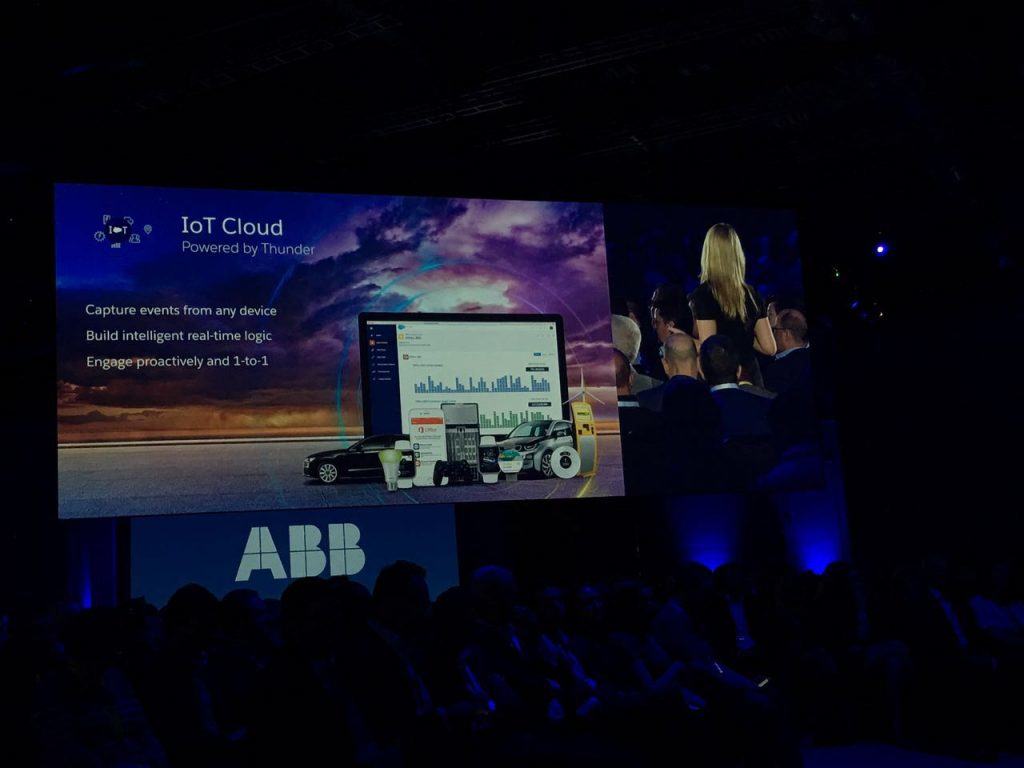 2. Field Service Lightning
A lightning experience from Salesforce that is now available with 48% faster case resolution. It helps a company to connect the entire workforce, smartly schedule and dispatch and also manage work in real-time.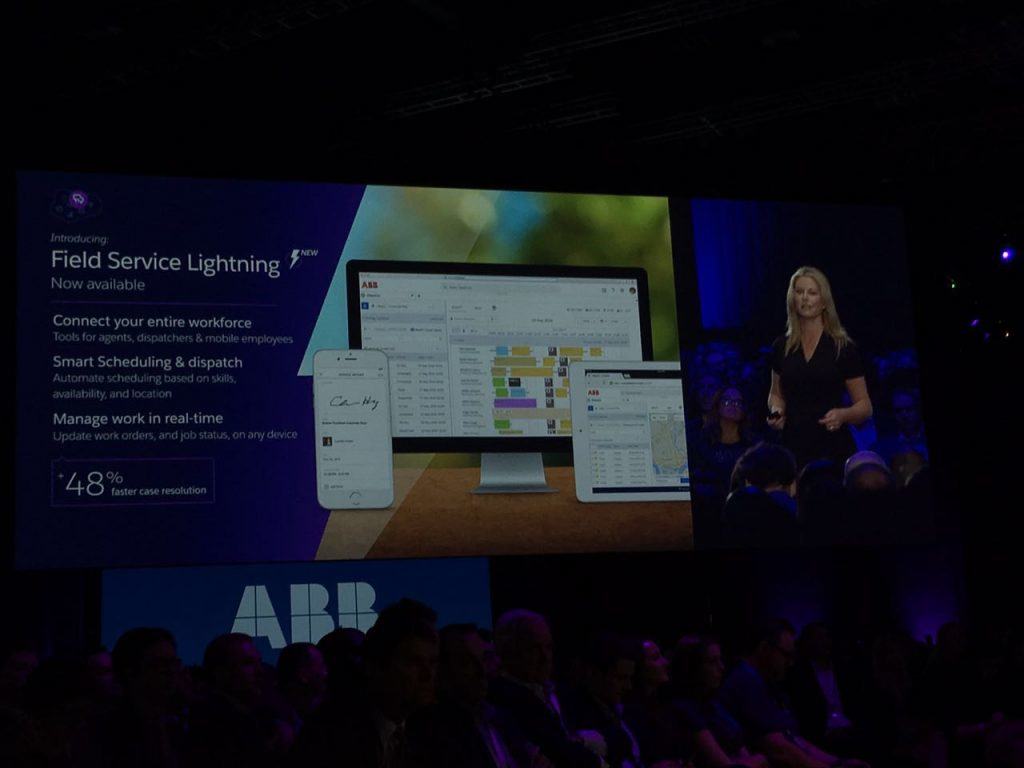 3. Financial Services Cloud
An end-to-end application powered by Lightning allowing financial advisors build long-lasting client relationships.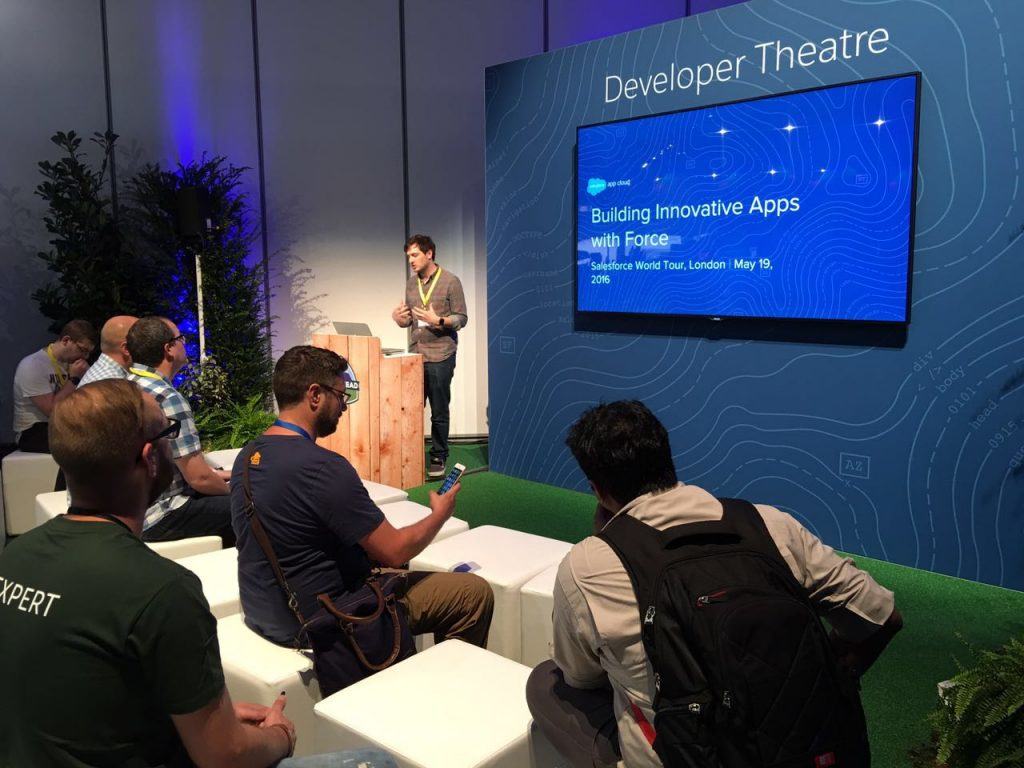 Customer Journeys with Salesforce- Aston Martin and ABB
The keynotes also showcased a number of exciting customer journeys with Salesforce starting off with the transformation story of Aston Martin featuring Andy Palmer. Aston Martin, the iconic luxury car brand is using Salesforce to deliver rich, personalized 1-to-1 experiences for customers anywhere, anytime.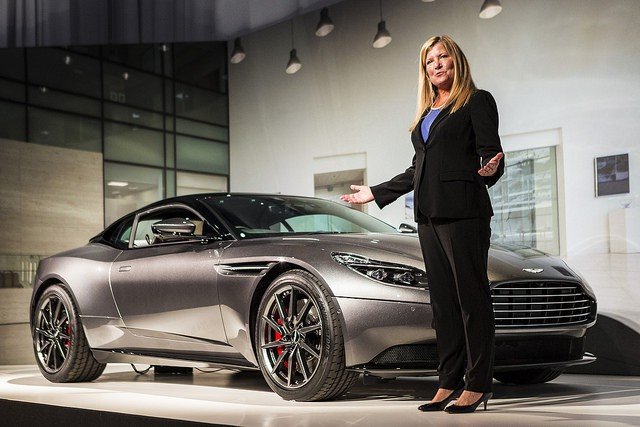 The Marketing Cloud, App Cloud, Sales Cloud and Community Cloud technology has helped it to produce its latest car, the DB11, and effectively build brand loyalty and customer relations. Paul Smith, SVP, and GM of Marketing Cloud EMEA talked about the importance of creating "unique experiences" for each and every customer and connecting individual interactions into something meaningful.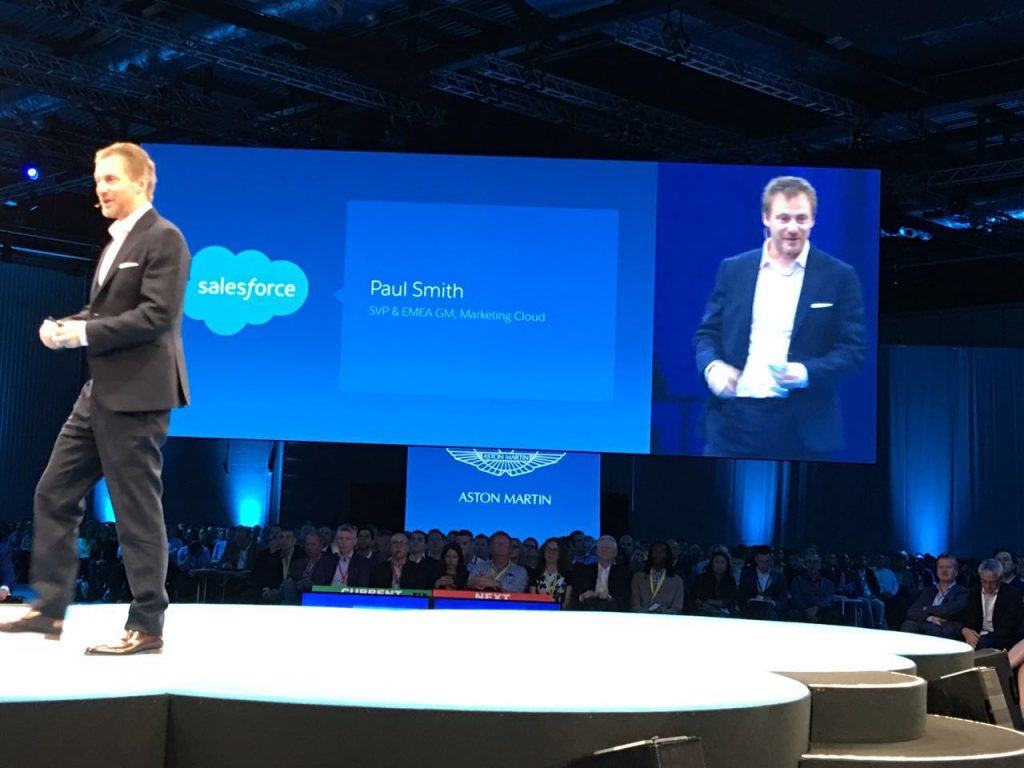 Another great customer story was ABB who uses IoT cloud to deliver integrated and personalized customer service across their ecosystem. Eileen O'Mara, SVP, Commercial Business Unit at Salesforce showed how ABB uses the IoT Cloud to transform the robotics industry and create success for their customers.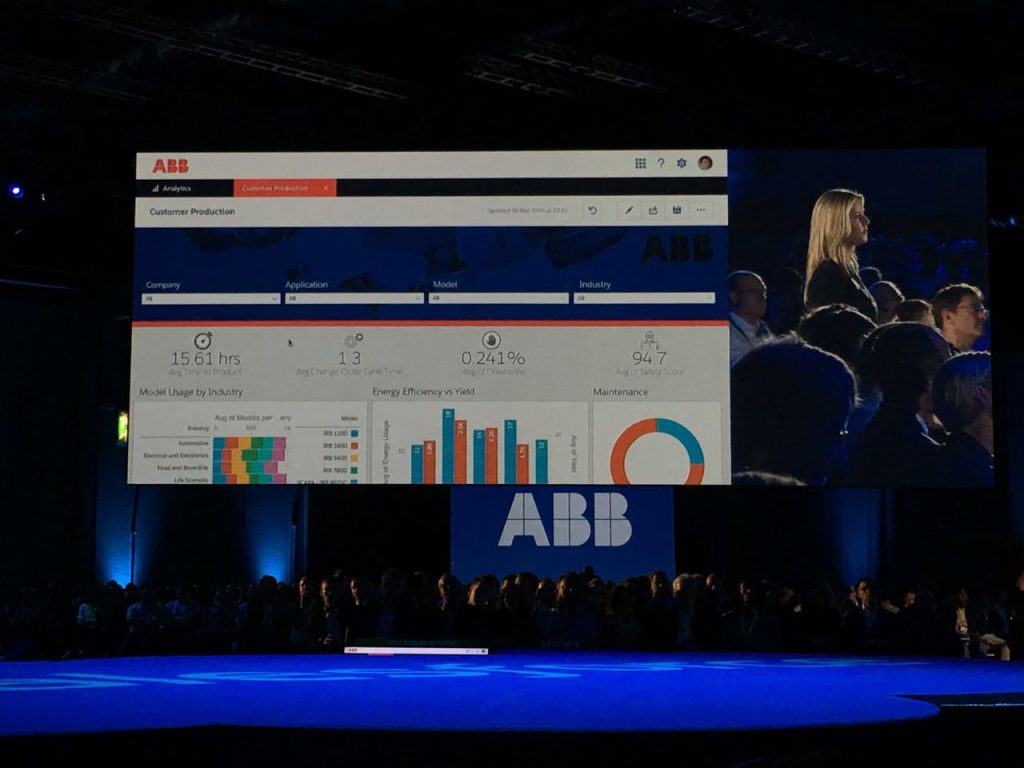 Cloud Expo
The keynote was followed by networking and breakout events at the Cloud Expo where people from different parts of the Salesforce community came together from across the world. The Lightning for Admins zone, the Salesforce for Small Businesses Zone and the Trailhead Zone were few of the highly popular sections of the floor.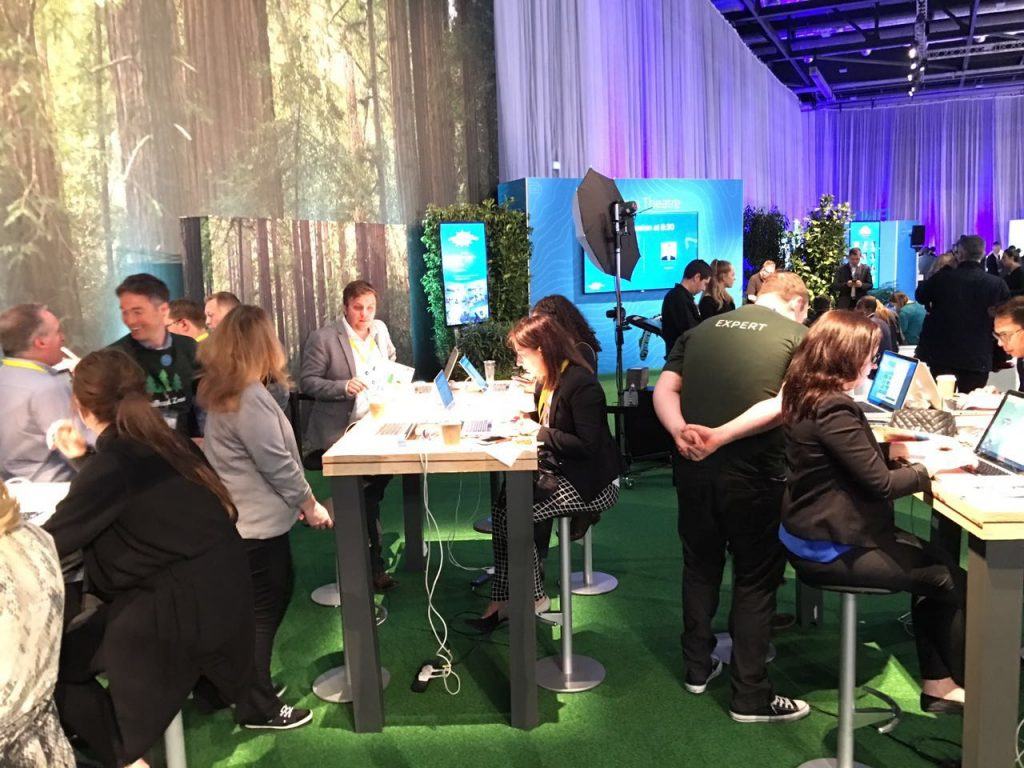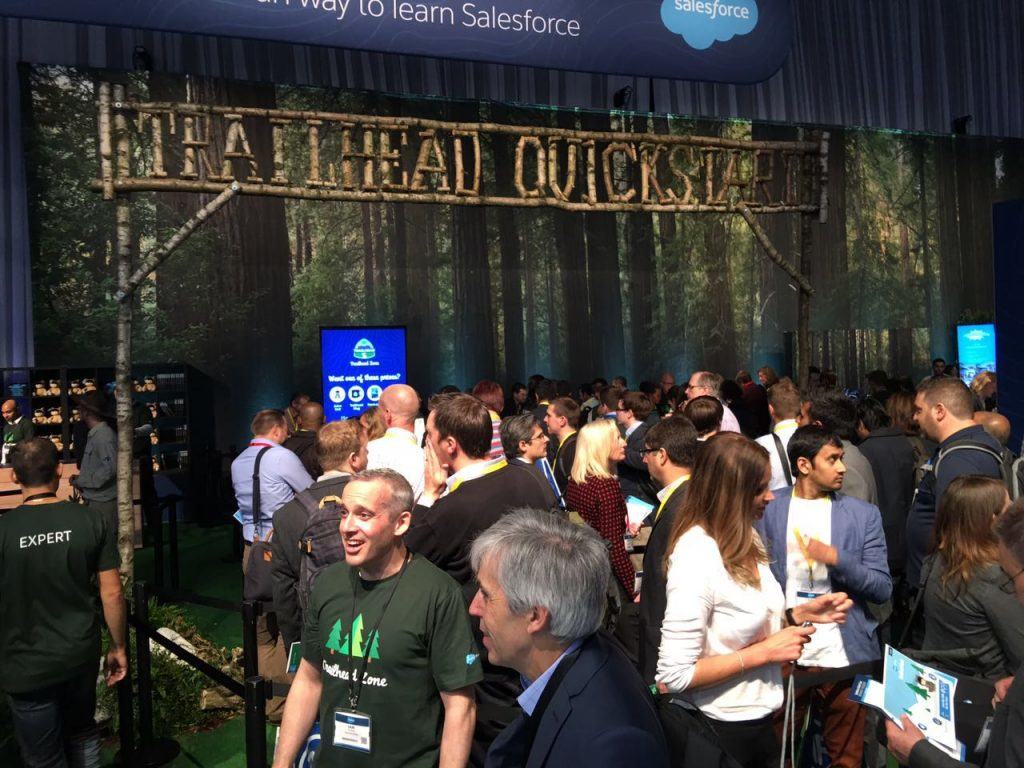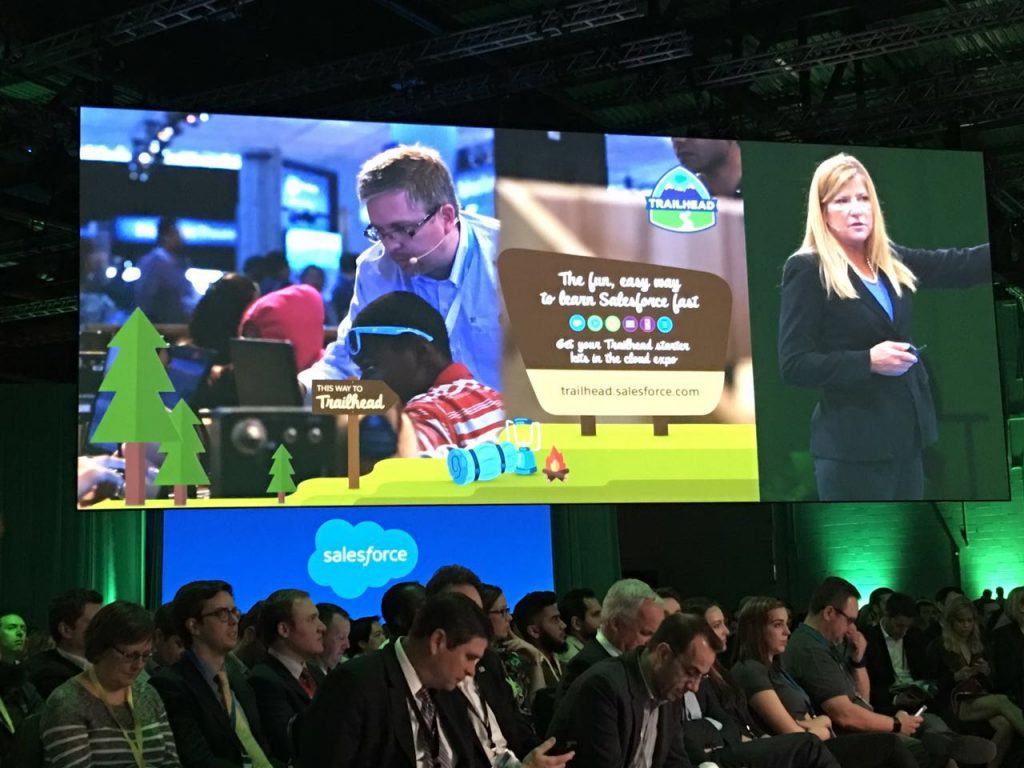 An appearance by Darth Vader and friends at the booth put up by Phil Walton caused quite a stir. Darth was kind enough to pose for a few pics at the photo booth as well!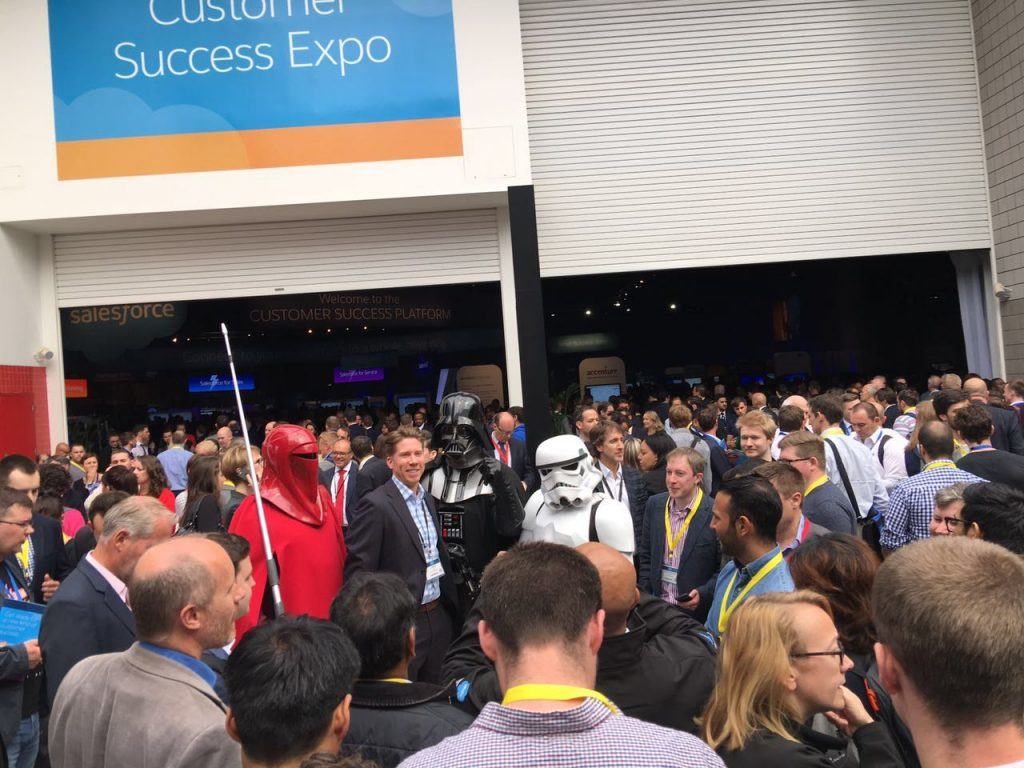 The one-day event was a great opportunity for people in and around the Salesforce community to come together and interact with our partners and customers in the UK. We had a great time and hope to meet you all at the next event.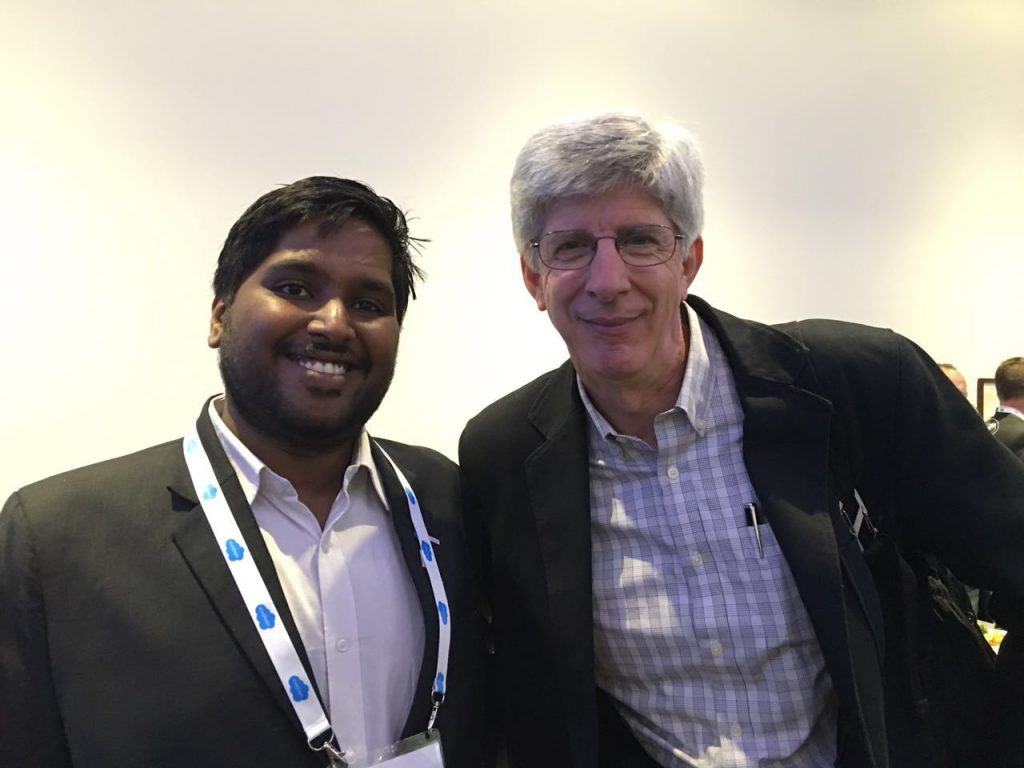 Did we miss crossing paths with you in London? If so, please drop a line in the comments section below and we'd love to meet you soon.