"Giving is not just about making a donation. It's about making a difference"
                                                                                                                     – Kathi Calvin.
This 24th of January took us to a group of butterflies who have given a rainbow of colours to the idea of 1% Pledge. These butterflies were a few innocent faces with a lot of enthusiasm and energy. It was a kindergarten named POOMBATTA with 50 children of age below 4 years. They have five teachers who take very good care of them. All of us were wary about how well the kids would take to us. How will they react? Will they be able to listen to us or adjust to us being there? Will they be scared of us? But we soon realized there was nothing to be even remotely worried about. The picture below should speak for itself and tell you what I mean 🙂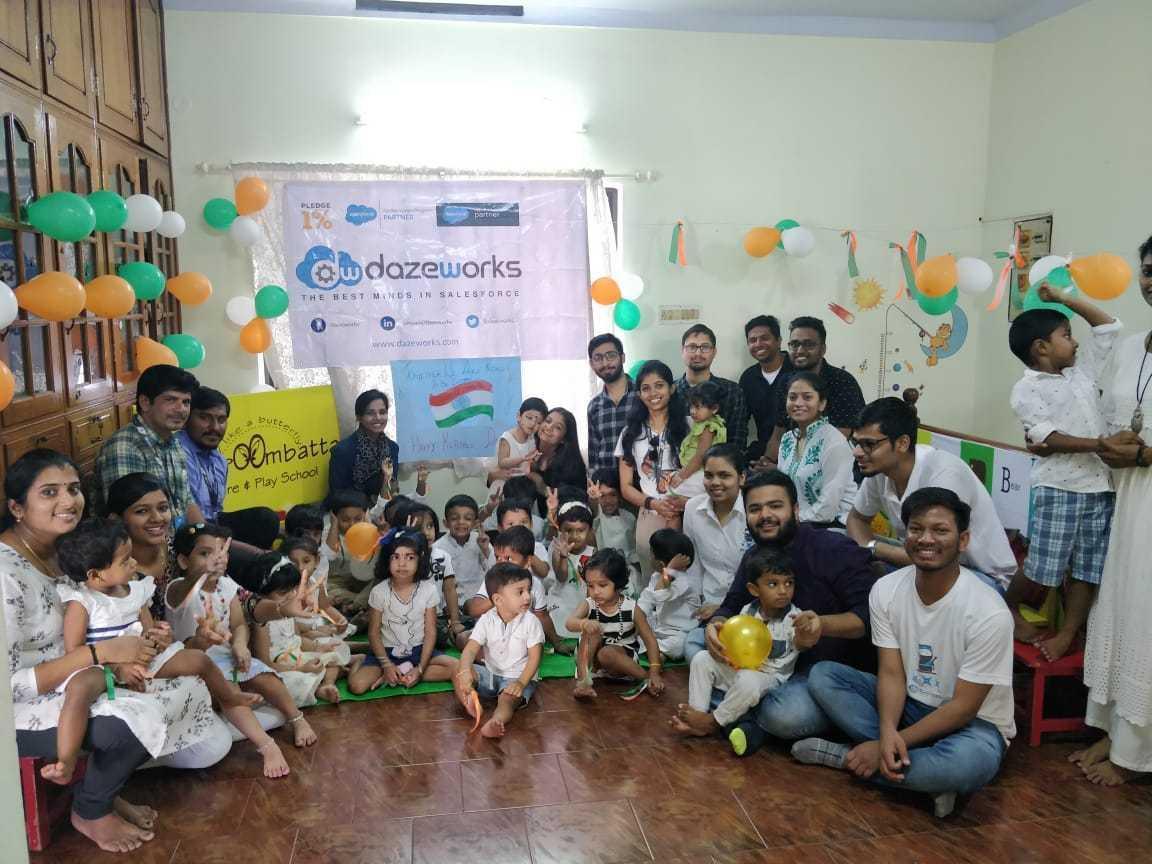 They welcomed us with a celebratory environment. They were all set for the Republic Day celebrations of the weekend. All the kids had white clothes on with ribbons of flags in their hands and balloons with orange, green and white colours representing the tricolor of our national flag. 
The programme started with Vande Mataram song reminding us of the true spirit of independent India. They made us happy with their activities and their cute innocent smiles which reminded each of us of the child in us. It gave immense peace to me compared to the rush I face on a daily basis in this fast paced hectic world. We tried asking their names by offering them chocolates. Few of them were very happy to sing songs and narrate stories.I still remember the naughty Shivrish who was busy all the time and keeping us on our toes. We got to know that he wanted to be a police officer and serve the country. 
We had an amazing time with them and even clicked a few pictures. This day will stay in our hearts for the rest of our lives.