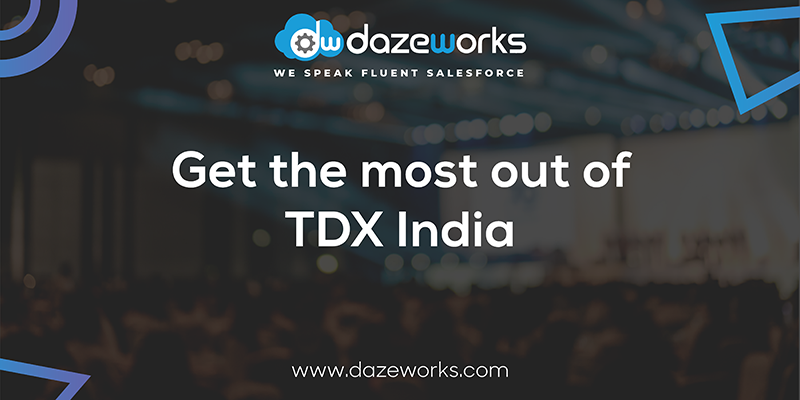 Posted by : Soumya Manikkath
Any Salesforce developer you talk to will have a bucket list of events that they dream of attending and speaking at. Two events that always figure at the top of this list are Dreamforce – the annual 4-day Salesforce event for all Salesforce lovers and TrailheadX – the annual, 2-day developer event with a target audience of Salesforce developers. For developers in India, the TDX dream gets an all-new and equally exciting counterpart in Bengaluru with TrailheadX India this week. In the words of Sunil Jose, Senior VP and COuntry Leader, Salesforce India " After the US, India is home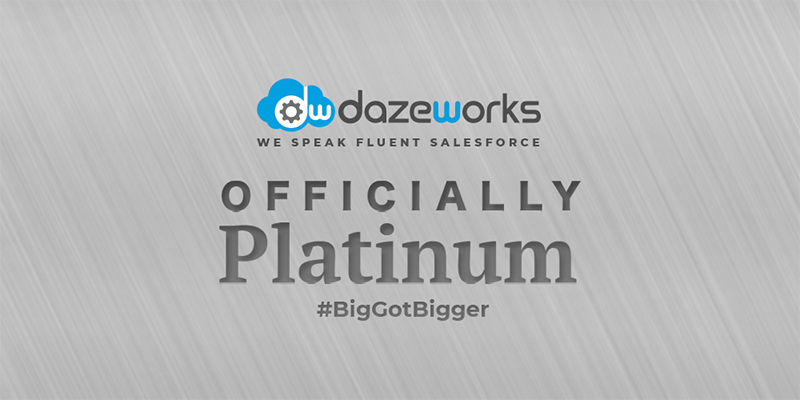 Posted by : Dazeworks
There are some milestones in a company's history that will always stand out and held dear in the hearts of the team behind it. For us at Dazeworks, today is one such day – a time for celebration and more importantly of gratitude and appreciation. Today, we have joined the ranks of some amazing partners in the Salesforce ecosystem as a Platinum Consulting Partner. You know what, maybe we should do that in caps – PLATINUM CONSULTING PARTNER!!!!! This elevates us from the previous Silver tier by two levels – a jump that we are incredibly proud of. Has it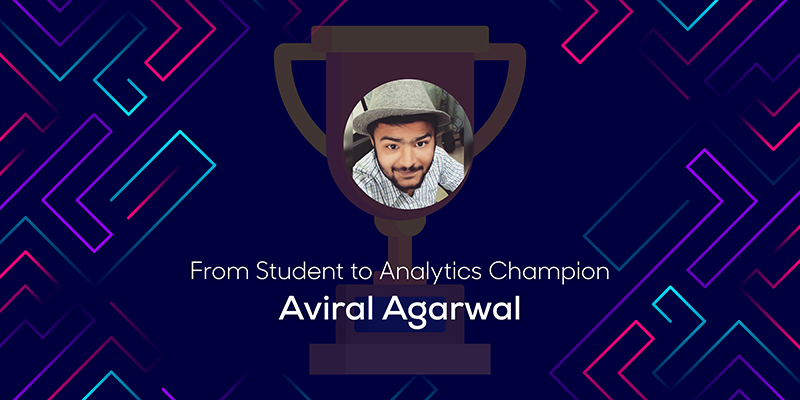 Posted by : Dazeworks
We had a tête-à-tête with our Dazeworks ninja Aviral Agarwal who was recently accepted into the Analytics Champions program from Salesforce. Aviral joined us as a student, passionate about technology and Salesforce. He has since then been an active contributor to the team and has continued to learn from and share with the Salesforce Ohana. Here are some excerpts from our conversation. Congratulations on being a part of the elite Analytics Champion program and in the same league as so many greats in the industry! How has your journey with Salesforce evolved from being a student to such an exciting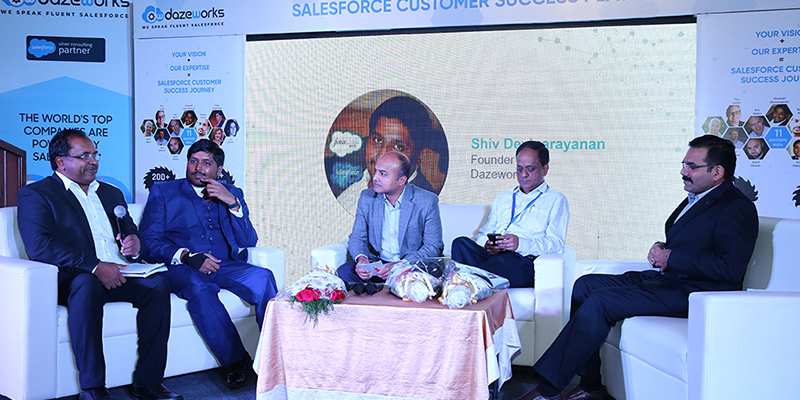 Posted by : Dazeworks
This year had a very eventful beginning for Dazeworks, with the Salesforce Customer Success Platform event that took place at Taj Gateway, Kochi, intended to evangelize Salesforce in the region. Distinguished guests included Rajesh Malamal, CMO of Watasale – an autonomous and automated retail store; Robin Joy, CIO, V-Guard; representatives from Salesforce India and exclusive invitees that included CxOs and top tier executives of various companies. There were multiple sessions of presentations and interactive panel discussions. The guests were received with a swag bag and started with a light one-on-one interaction with each other. Maria Flora, Alliance & Channel Manager,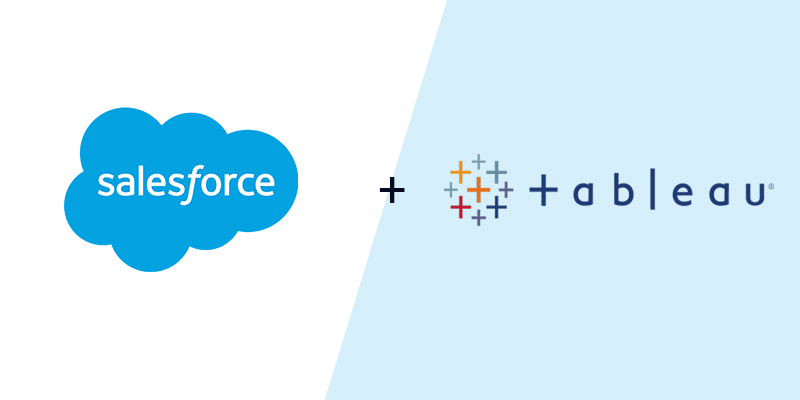 Posted by : Dazeworks
Global tech giants have been eyeing the Business Intelligence (BI) space with every player wanting a piece of the action.The recent spate of acquisitions should be proof enough of that. Sisense-Periscope Data, Logi Analytics-Zoomdata, Google-Looker are some of the big names to pick up on this trend! And the latest acquisition to make news is the all-stock purchase of Tableau by tech giant Salesforce.com, in a deal worth a whopping $15.7B. So what exactly does this mean for customers, partners, developers and admins out there? Here a few predictions from our ninjas on what the post-acquisition world will look like.
Posted by : Nitin Suresh
The mercury has been rising at an alarmingly high rate for the past 50 years. Each year bettering the previous one for the highest temperature recorded. Summers are getting hotter and winters are getting colder. Gone are the days when one had access to clean water and air, both the basic necessities of life. The time has come for us to stand up and make sure that the world is habitable for our future generations. We, humans, are responsible for the downfall of our beloved planet. The quest to get more and more profit has led to a drastic increase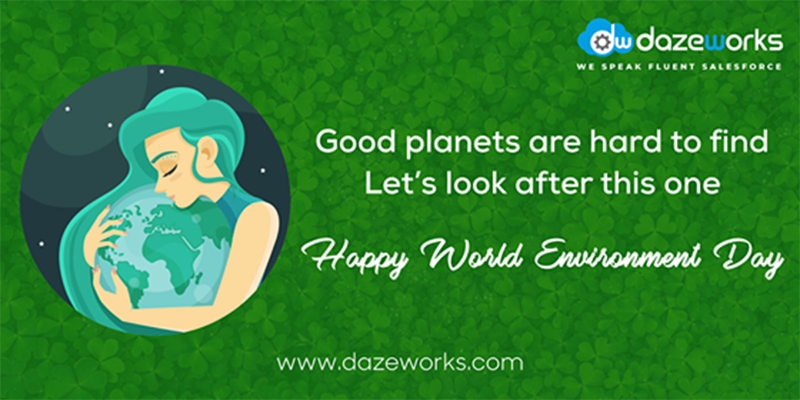 Posted by : Aiswarya Hariharan
Festive time is always a welcoming thought for us all, many of us even eagerly wait annually for certain festivals. Onam, Pongal, Dusherra, Diwali, Eid, Christmas… we celebrate them indifferently among ourselves. There are other cultural festivals that are unfamiliar, still celebrated exclusively, like our own. But something all persons of the world celebrate, observe and cherish is (or at least they should), is the World Environment Day, marked on June 5th. Every year the UN declares a theme for WED, and this year, not so surprisingly, it is 'Beat Air Pollution'. This year's Environment Day logo as I perceive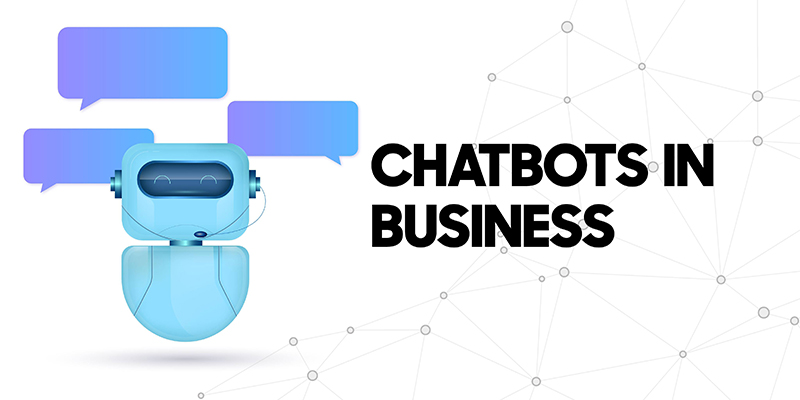 Posted by : Aiswarya Hariharan
Salesforce – the world's #1 CRM platform, maintains its spot by outshining itself every time. Today, CRM has become an inevitable part of most businesses irrespective of their kind. Customer service is never an easy job even with a vast human resource backing it up. Most businesses today thrive on an extensive CRM and perfectly orchestrated automation suitable for their company. With Salesforce Service Cloud and AI integration, chatbox conversations between customers and representatives have been made easy and spontaneous. It can effectively reduce human intervention in such interactions and improve the response time for better services. Along with Einstein
Posted by : Sivasree Devinarayanan
Hey all, last time I had said I would share a few exercises (Trust me, I never knew I would ever say this 🙂 ) For some of us, the word exercise gives pain, we feel demotivated. It feels like a task and some of us even shy away from doing it thinking about what others around us would say. Say no more, I hear you loud and clear! For me, I am a foodie. I cannot live without fries or caffeine (I'll get back to food and benefits next week)! So I dug in really deep. I asked myself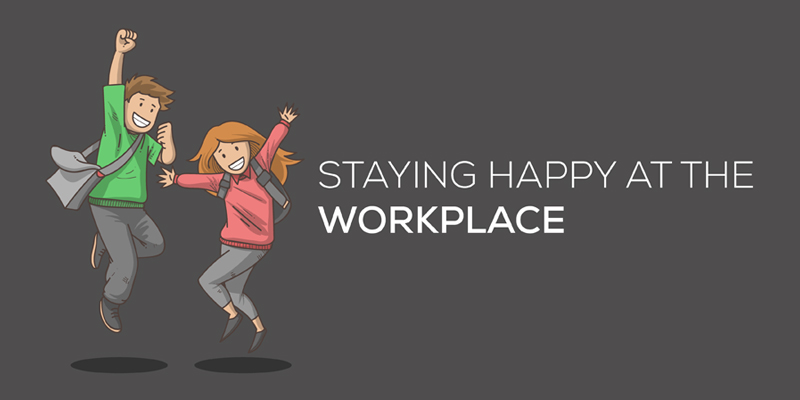 Posted by : Sivasree Devinarayanan
This week we will focus on how we can stay positive at our workplace. We spend most of our time in the office, working, making friends and making memories. Work may have both a positive or an adverse effect on our health depending on how we take care of ourselves. Work provides the income and material outputs for meeting the necessities of life and also has a positive impact on social, psychological and physical well-being. At the same time, an increase in your happiness level provides high quality and performance in working-life. How do you find happiness or stay happy