It's no secret that a company's workplace culture is the vibe that ultimately attracts your tribe. Workplace culture does not just mean Ping-Pong tables, bean bags and an unending supply of snacks. Now don't get me wrong, all those are great-to-haves! But in the long run, Ping-Pong tables can wear out, bean bags can fade and snack supplies can go out of stock. REAL workplace culture refers to an all-pervasive set of shared values and belief systems – the very ethos that forms the backbone of an organization. In simple words, it's what brings your employees to work every day with a smile on their faces and a skip in their steps! At Dazeworks, we give our heart and soul towards evolving a company culture that lets people be at their best, share similarities and celebrate differences.
Our secret recipe for this has been one that has evolved over the years. But there are some ingredients that have always remained comforting constants.

Ingredient #1: Culture-enhancers are more important than culture-fits
Culture-fit interviews have been the acid-test for concluding whether a prospective candidate will be torchbearers of your company's amazing culture. But we've seen that over-emphasizing similarities are not ideal and is all-too often a one-way street. It focuses only on fitting people into a preset mold rather than assessing how the person can add to your culture. We believe not only in helping a new employee fit into our culture, but also re-calibrating our culture (if needed) to make space for the new person. In general, we encourage people to be the fruit loop in a world of cheerios!
Ingredient #2: Embrace company values especially during turning points
Penning down impressive-sounding cultural codes is one thing. But putting them into practice is a whole other ball game. All the more so when your organization is at a major crossroads in its growth. During such inflection points, it's always easier to double down and get back to conventional methods of working. However, these are the times when you need to stand your ground and hold on to your core values strongly. A clear message has to be devised and sent out from top-down telling your team that all is well and that you do care.

Ingredient #3: Give your offices the freedom to reflect local flavor
As a company with multiple locations spread across different countries, the question of global vs local was always an important one. But interestingly, it's not a difficult one! We realized that there are some core values that will remain common across our offices. But in some matters, our employees found it deeply satisfying to retain local aspects of culture. This has helped us create happier workplaces for our team.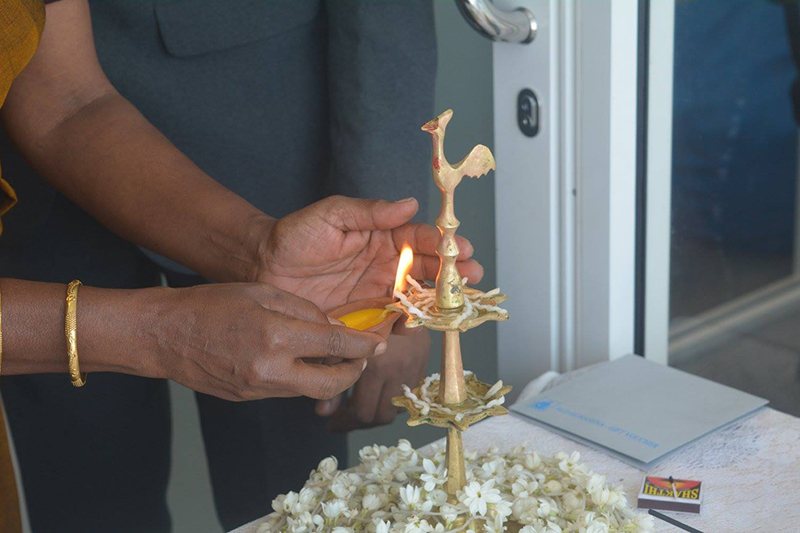 Ingredient #4: Operate more in the present than in the past
As we near four years of coming together as #TeamDazeworks, we have learnt to accept that what worked three years ago may not really work today. And that's not exactly a bad thing! From a cultural perspective, we have found it much more fulfilling to let go of traditions that do not add value and instead focus on creating amazing employee experiences.
Ingredient #5: Every right decision need not be a consensus
One of the consequences of having an open door policy like ours is the inflow of opinions and at times dissenting voices that come in. We welcome a differing opinion and consider that healthy for growth. We also understand that not every decision will be received with open arms by everyone. But it is important that these dissenting voices understand WHY the decision had to be taken. A clear line of communication has to be kept open for this.

Ingredient #6: Setting clear context helps employees take faster decisions
We've never been big fans of micro-managing our teams. What has worked well for us is equipping our employees with the right information and context that enables them to make quicker decisions. We believe that a supervisor's role is to give direction on where to go, NOT detailed directions on how to get there (Hat tip to Simon Sinek for this thought)!
Ingredient #7: Celebrate the small victories and not just extraordinary milestones
The power of meaningful work has been found to be a motivating factor for people going through their work days (another hat tip to Teresa Amabile and Steven Kramer's Progress Principle for this). This does not necessarily mean winning the Employee of the Year award! Instead, there is immense power in small wins that brighten up a person's day and ultimately improve their levels of creativity, passion and positivity. No victory is too small for us and there's always a reason to celebrate at Dazeworks!
None of the above are rules written in stone and may evolve with time. But for now, they are key to combating the forces that tend to pull us down towards the average instead of moving forward.
Do YOU have it in you to become a culture-enhancer for Dazeworks? Come work with our ninjas here.
Third and final hat tip to Hubspot, Netflix and the numerous workplace culture 'scientists' out there who have provided inspiration for this post and to the Dazeworks workplace culture.