As part of Dazeworks Pledge 1% in Bangalore, we visited the Countree Side old age home on 20th June. It is located in Whitefield, Bangalore. The founder of this old age home is Mrs. Chandrashekar. Countree Side Home Catering takes care  of the elderly with better lifestyle and proper medical care. In this changing world the needs of those advanced in age at at times not easily accommodated. This and the preference to lead a quiet, tranquil yet productive life is what persuades many in the age group to look for alternatives that provide activity, sanctuary, fellowship and care. Countree Side Home fills this gap. Countree Side Home believes that you should live life to the fullest and enjoy it in the manner best suited to you. They provide security, medical care, a healthy and tasty diet, compassionate staff and facilities to cater to a wide range of spiritual, intellectual and physical pursuits.



When we reached the place by 9:00 A.M, the first thing we noticed about this place is the kind of care and hospitality provided by their team. It is one of the best places for senior citizens and they guarantee a homely feel. The old age home was located next to a lake and it offers a beautiful view. We had majorly taken four responsibilities. We divided into four teams among us and took up these responsibilities. The first team painted the gate, second team cleaned the surroundings of the compound, third team took an inmate for a  walk around the lake, and the fourth team watered the plants.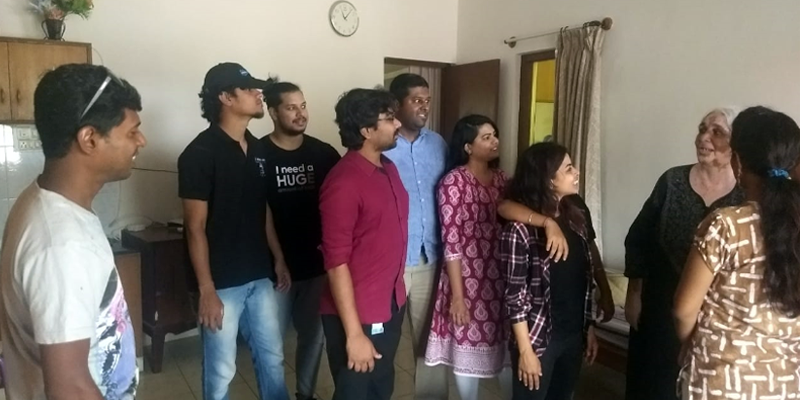 It was nice talking with them, they were so active and shared their life experiences and all the ups and downs in their lives. All this together made us think one step ahead about life and boosted us with immense  positive energy all day.