On April 25, Dazeworks headed to Dubai to attend Salesforce Essentials '16, which was held at Jumeirah Beach Hotel. Salesforce Essentials is a Salesforce.com multi-city conference which offers insights and step-by- step demos on the company's product offerings followed by live customer success stories and networking of Salesforce representatives, customers, visions, and partners. Our MVP Shiv Devinarayan attended the event as strategic partners with Aphidas Solutions who were also the gold sponsors for the event.
The day kicked off with the delivery of keynotes by some of the best people in and around Salesforce like the VP Richard McGuinness, Jon Conway from Dnata and Sebastian Mitchell, the chief executive officer from MarkaVIP . The director of Dubai Center for Special Needs, Mahshid Salehi spoke about how the Salesforce Pledge 1% initiative has been giving back to the community during the keynote session.
The event highlighted the Age of the Customer with a focus on newly introduced products from the Salesforce portfolio:
1. Sales Cloud Lightning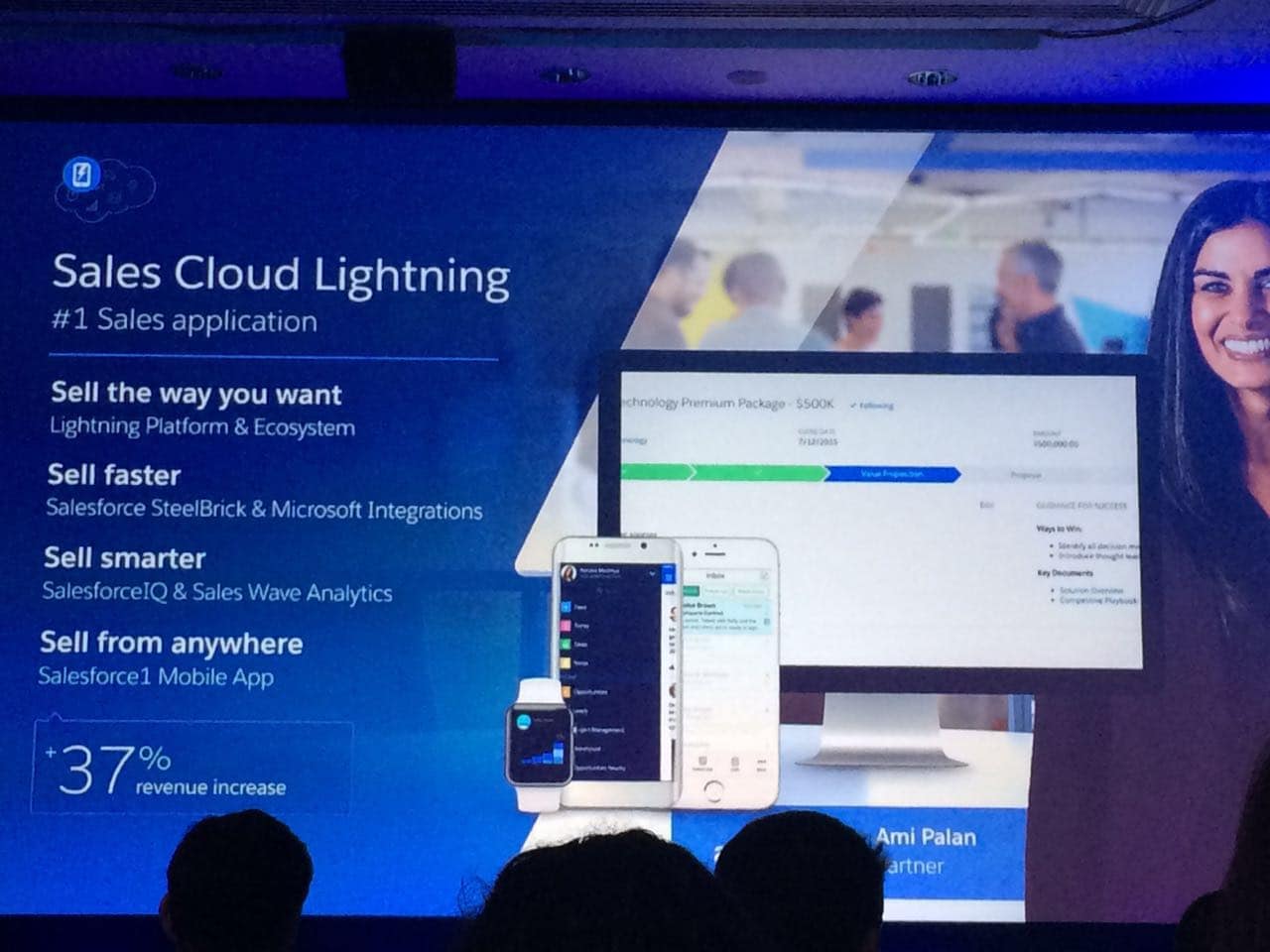 This sales application from Salesforce has led to a 37% increase in revenue and now makes sales an easier and smarter process on the lightning platform with SalesforceIQ and Sales Wave Analytics. The Salesforce1 Mobile App makes selling a ubiquitous process while it has become faster through the Salesforce Steelbrick and Microsoft Integrations.
2. Service Cloud Lightning
This service application provides a connected service on the lightning platform and ecosystem and makes it faster through the Lightning Service Console and Omni-Channel support. Service has now become smarter with Service Wave Analytics and personalized for apps with SOS and Field Service Lightning.
3. Field Service Lightning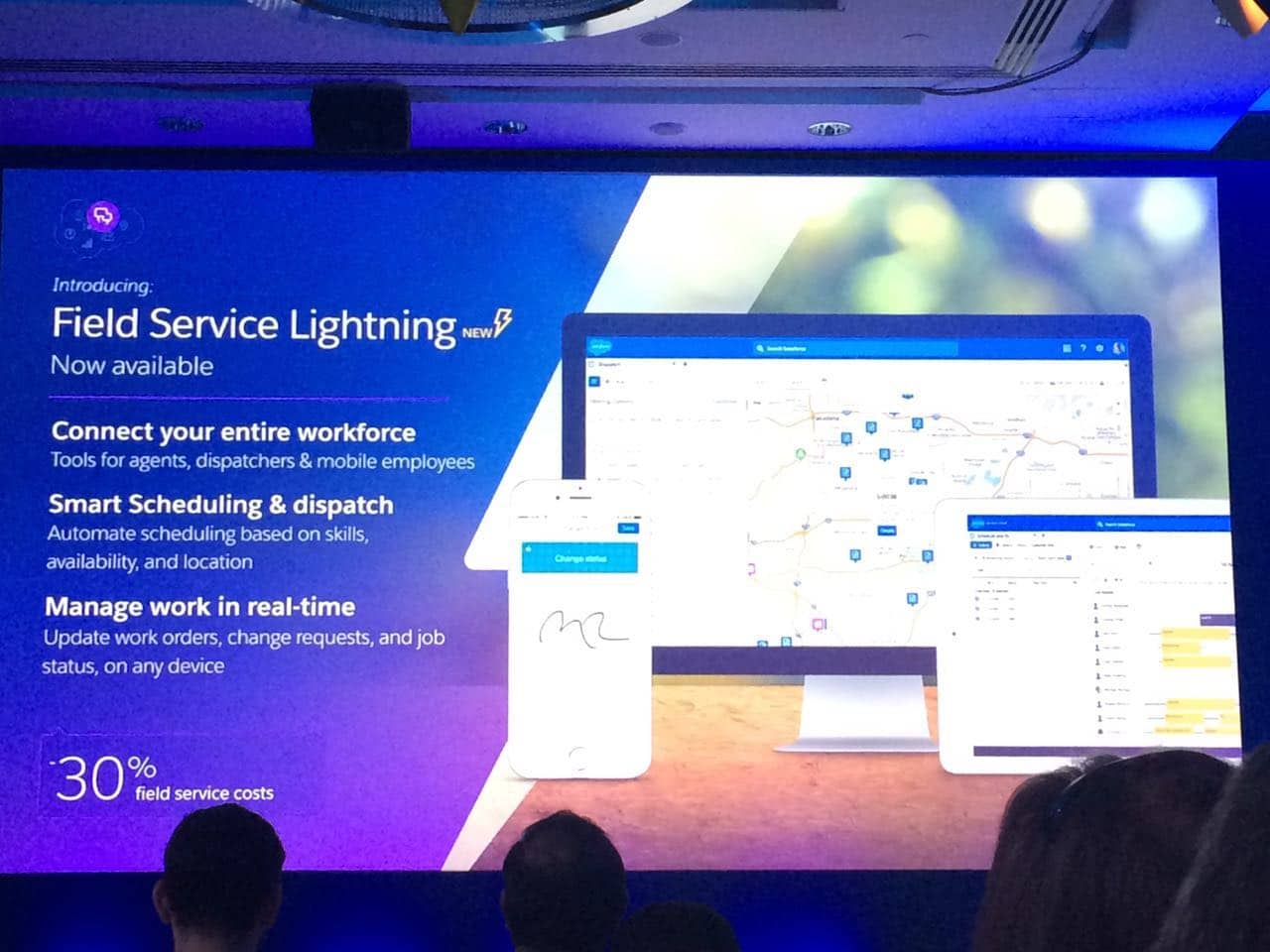 This is another lightning experience from Salesforce that is now available at 30% lesser field service cost and helps in connecting the entire workforce. It provides smart and automated scheduling based on skill,availability and location and helps in managing work in real-time on any device.
4. Salesforce Steelbrick CPQ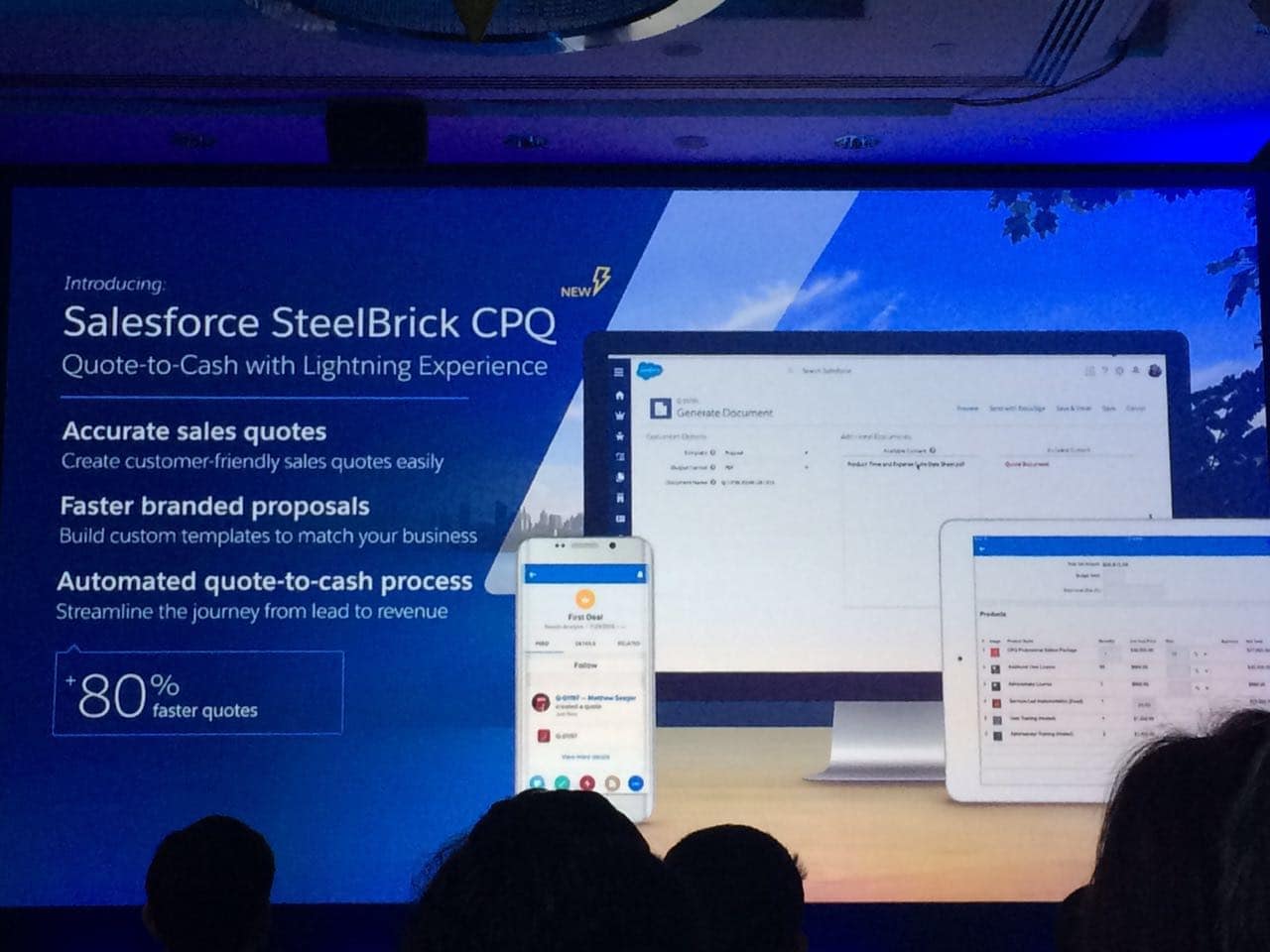 This is a new lightning experience with which you can configure products, price orders, and generate quotes, all with the click of a button. It results in 80% faster quotes. It gives an experience of accurate sales quotes and results in faster branded proposals with an automated quote-to- cash process.
Two of the new Salesforce vertical apps, the Salesforce Health Cloud and Financial Services Cloud were also introduced during the conference.The Health Cloud focuses on patient relationships than records and the Financial Services Cloud provides a new mold of customer connection experience. Salesforce also came up with a release of 150+ features for this summer that includes Marketing Mobile App and Offline for Salesforce1 Mobile.
Apart from the product offerings, the keynotes showcased a number of customer success stories with Salesforce and the all-new power break out sessions by Salesforce partners on every role and industry. The breakout sessions included insights on the dawn of digital marketing through the Marketing Cloud and how one can take a business to newer heights with Salesforce. There were networking events where new and existing customers of Salesforce met with their peers and partners at their specific booths.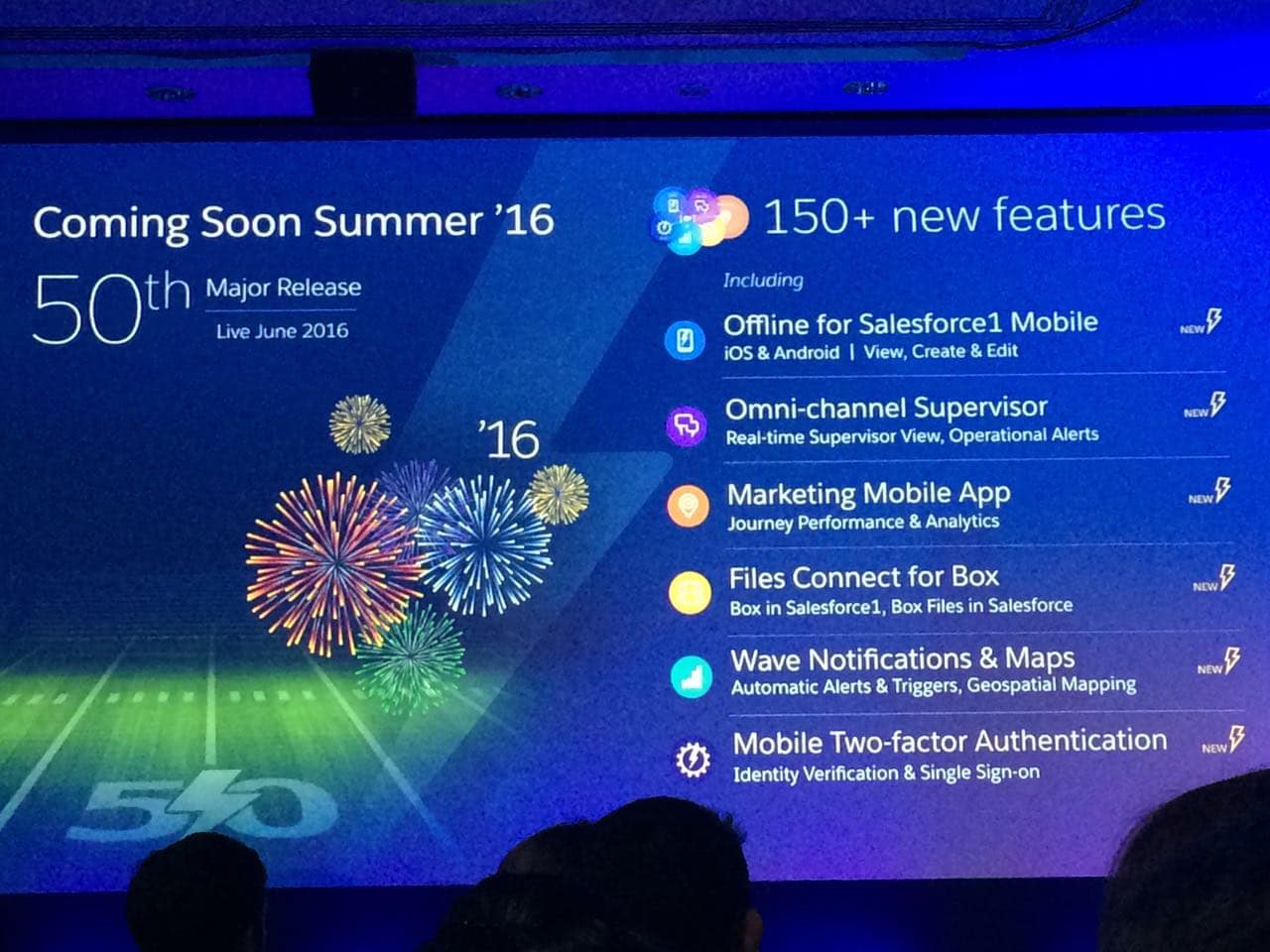 The single-day event was an amazing opportunity to learn more about Salesforce and meet and connect with some of the most incredible people from the Salesforce community.